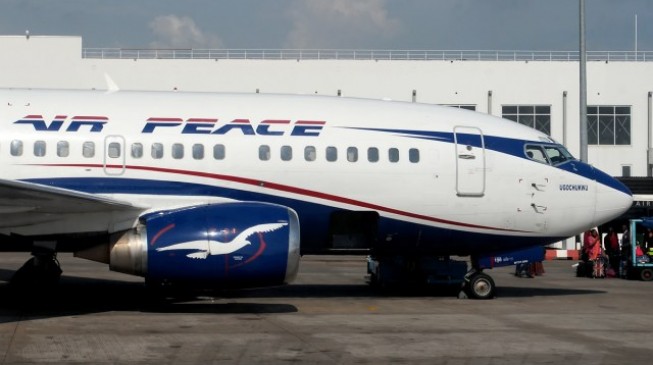 Two Air Peace aircraft collided at the departure ramp of Murtala Muhammed Airport in Lagos on Thursday.
One of the aircraft, a Boeing 737 with the registration mark 5N-BQR, was reportedly being towed for departure, when it hit the stabiliser of the B737 aircraft with the registration mark 5N-BQP.
Chris Iwarah, spokesman of the airline, confirmed the incident to reporters.
"The points of contact of the two aircraft were only slightly impacted," he said.
"But we took the cautious decision to declare them unserviceable to enable a proper investigation of the incident.
"There were no passengers on the two aircraft involved in the incident. We have also revised our flight schedule to cater to our esteemed guests on the 14 sectors the two aircraft were scheduled to service today.
"At the moment, everything is working according to plan and our engineers have already begun repair of the aircraft."
The Nigerian Civil Aviation Authority (NCAA) says it has commenced investigations into the incident, which comes two days after an Aero Contractors plane was engulfed in smoke after 20 minutes of taking off from Port Harcourt International Airport.
The development sparked fear among passengers heading to Lagos.
Copyright 2018 TheCable. Permission to use quotations from this article is granted subject to appropriate credit being given to www.thecable.ng as the source.