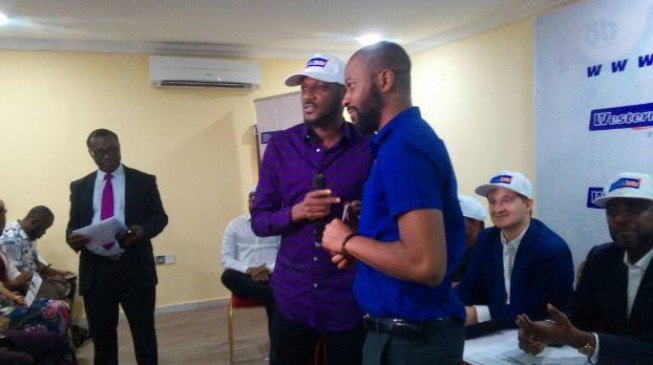 Western Lotto, a lottery operator, has awarded winners of its mega upgrade promo with N50,000 each.
At the presentation of the cheques on Monday in Lagos, the brand also introduced two new additions- Lotto Race and Kashman Games- to its collection of games.
Some of its ambassadors who presented cheques to winners at the event were Innocent Idibia (2face), Zack Orji, Kingsley Okonkwo (Kcee), Olamide Adedeji (Olamide Badoo), Dele Odule, Paul Obazele, Odunlade Adekola, Ayo Makun (AY) and Alexx Ekubo.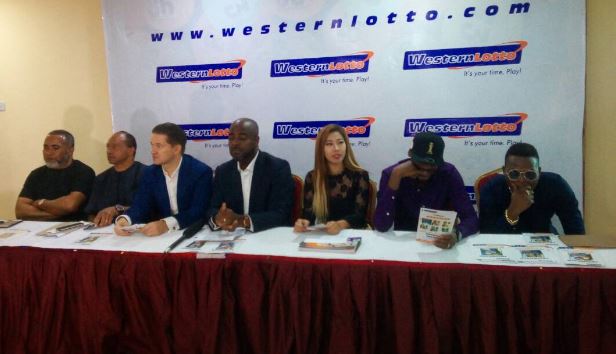 Yomi Ogunfowora, managing director, Western Lotto said: "At Western Lotto, we are committed to rewarding 2042 customers with prices totalling N168m cash plus two brand new Hyundai cars.
"We are rewarding all eligible participants with N50,000. Our offer is in addition to the N52m we had given out in incentives to participants either in support of the proposition of our ambassadors or as call credits.
"We are delighted that some of the participants are here to receive their prizes directly from our brand ambassadors. There is more. We maintain our promise of empowering the people-economically."
Explaining how the lottery operates, Ogunfowora said, "there is no sleeping time in lotto race. If you wake up by 5am, the game is on."
"Our word is our bond at Western Lotto," he said.
Abayomi Eniola, one of the winners said, "I saw it on Instagram and registered under "Jenifa". I funded my Western Lotto account with 300o and kept playing. I played, so I have to win. I saw my name and I was very glad. 50,000 will go a long way."
Another winner, Damilare Eyinowawi, said: "I didn't have up to 2,000 in my account.I had 1,500 and I used my friend's phone to transfer 500 to my account and I began to play.
"When Olamide posted my name as one of the winners on Instagram, I screamed. I screenshot it and began to show it to everyone."
Copyright 2018 TheCable. Permission to use quotations from this article is granted subject to appropriate credit being given to www.thecable.ng as the source.