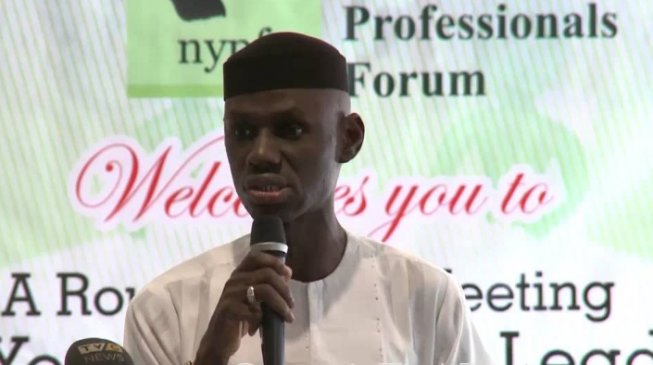 Timi Frank, deputy national publicity secretary of the All Progressives Congress (APC), has urged President Muhammadu Buhari not to fall for the antics of Nasir el-Rufai, governor of Kaduna state.
On Friday, el-Rufai said Aisha Alhassan, minister of women affairs, had never supported President Muhammadu Buhari or believed in his ideology.
His comment was in reaction to a video clip which surfaced on Wednesday, showing Alhassan giving her support to former vice-president Atiku Abubakar should he decide to run for the presidency in 2019.
But in a statement on Saturday, Frank said el-Rufai is known for "betraying" his benefactors, saying, "When Nigerians were busy praying for safe return of Mr. President from his medical leave to London some months back, it was alleged that the likes of el-Rufai were busy scheming on how to become the vice-president.
"Buhari is a man of the people. The president knows people who are truly his own and when people are talking of loyalty, el-Rufai should keep quiet because he is not known to be one. A serial betrayal like this governor has no record of loyalty to anybody.
"El-Rufai is known [for] singing sycophantic praises of [whomever] is in government. He did it to former President Olusegun Obasanjo and later abandoned him.
"He did it to Alhaji Atiku, who brought him to the limelight, and again turned to his enemy. He has even repeated this same act against President Muhammad Buhari, who el-Rufai said would never become president. The record is there for everybody to see. He will do it again once Buhari leaves government.
"Maybe el-Rufai was expecting Mama Taraba to become selfish, self-centred, arrogant and turn Judas like him, and turn her back against Atiku Abubakar who will always stand by her again and again politically."
Copyright 2018 TheCable. Permission to use quotations from this article is granted subject to appropriate credit being given to www.thecable.ng as the source.