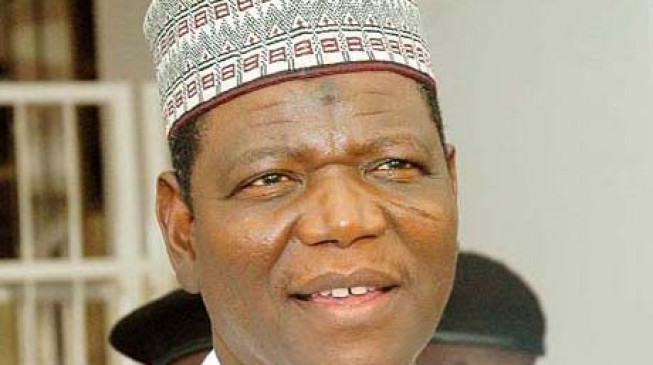 The court of appeal in Abuja has upturned a decision which re-assigned the trial of Sule Lamido, a former governor of Jigawa state, from Adeniyi Ademola to Babatunde Quadri, both justices of the federal high court, Abuja.
Ibrahim Auta, former chief judge of the federal high court, Abuja, had directed that the trial be transfered from Ademola to Quadri for a fresh start.
Ademola and Joe Agi, Lamido's lawyer and senior advocate of Nigeria (SAN), were at the time being tried for corruption related offences.
But Agi, led by Kanu Agabi, had challenged Auta's decision which they said was against the provisions of the law since witnesses had been called before Ademola.
They later proceeded to appeal the decision of Quadri to continue with the trial, contrary to their plea.
Delivering the ruling of the appellate court on Wednesday, O. Elechi, a judge who read the unanimous decision of a three-man panel handling the case, said Quadri's decision to proceed with the trial is contrary to section 98 (2) of the Administration of Criminal Justice Act.
He said: "The power of the chief judge shall not be exercised where the prosecution has called witnesses, and in the instance, the prosecution has called 18 witnesses, and so in light of the above, this issue is resolved in favour of the appellant.
"The application is highly meritorious and is hereby allowed, and in the circumstance, order of the chief judge transferring case cannot stand and is hereby set aside and ordered to be re-assigned to Justice Ademola for continuation of trial before him."
Lamido is being tried along with his sons — Aminu and Mustapha; Wada Abubakar, Bamaina Holdings Ltd, Bamaina Company Nigeria Ltd, Bamaina Aluminium Limted and Speeds Intl Ltd, on 43-count charge of money laundering.
He is alleged to have awarded contracts to companies in which he and his sons had interests while serving as governor between 2007 and 2015.
Copyright 2018 TheCable. All rights reserved. This material, and other digital content on this website, may not be reproduced, published, broadcast, rewritten or redistributed in whole or in part without prior express written permission from TheCable.