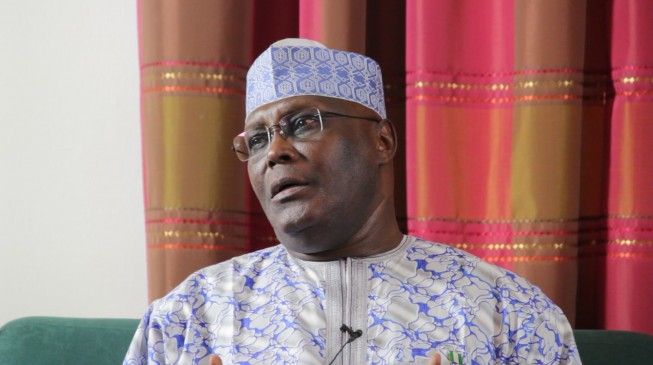 Former vice-president Atiku Abubakar has appealed to Nigerians to help give formal education to out-of-school children.
In a statement on Friday, Atiku said nothing is too much to give in providing education to the affected children.
The former vice-president said the government alone should not be made to shoulder the responsibility of educating the out-of-school children.
"I have always been bothered about the parlous state of education in the North. When I was vice-president I called a conference of all the 19 state governors in the north to discuss how we could address the problem of lack of adequate access to formal education by a teeming number of the young population in the region.
"Bad as the situation was, the Boko Haram destruction tore apart the little that was left of the infrastructure for formal education especially in the North-East.
"The dire situation caused the American University of Nigeria (AUN) to champion the Read and Feed initiative which has received tremendous support from the Irish government and the Atiku Abubakar Center for Leadership, Entrepreneurship and Development.
"I personally had to intervene by giving encouragement to this initiative, ensuring that the meals meet with the standard of a balanced diet for school children.
"I eat food with these children to show that the food is safe and to lure more of them into the programme. I do this every time I visit the school.
"There remains a large swath of distance to be covered. Nothing is too much to give in providing formal education to all children who are yet to be captured by the education infrastructure that the government is trying assiduously to create.
"That is why I implore more Nigerians who can afford it, to stretch a helping hand to these children.
"Any amount, no matter how little, will go a long way in making a difference in providing good education for the most vulnerable children not only in the north-east but in other places in the country."
Copyright 2018 TheCable. Permission to use quotations from this article is granted subject to appropriate credit being given to www.thecable.ng as the source.