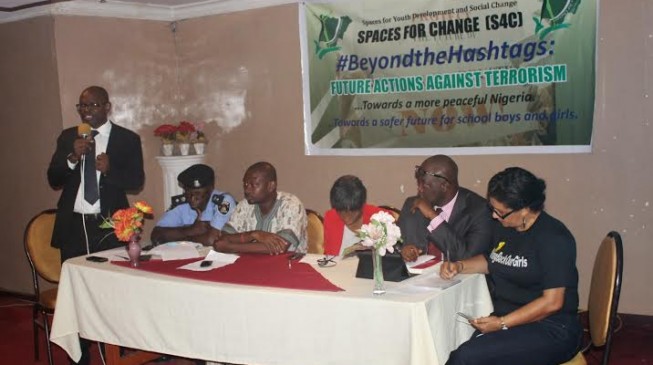 Legal expert, Mr. Bamidele Aturu, believes that the Nigeria Police Force is — to some extent — culpable for the emergence of Boko Haram as a terrorist group.
Speaking on The Rule of Law vs. Insurgency at a forum in Lagos organised by Spaces for Change (S4C), he identified the Nigerian Police's "disrespect for the rule of law" as a factor that encouraged the rise of Boko Haram.
Aturu, who urged civil societies to fight for adequate funding of the Police so that the country can be effectively policed, implored judges to interpret the laws in a way that would ensure the safety of citizens.
Also at the event was DSP Monday Agbonika, DPO of Central Police Station, Adeniji Adele, Lagos Island, who asked for collective security awareness by Nigerians.
"The problem with Boko Haram is lack of intelligence, which is why there has not been any concrete action as regards bringing the girls back," Agbonika said.
The event, titled #BeyondTheHashtags: Future Actions against Terrorism was also attended by Mr. Jasper Azuatalam, an activist with the Movement for Accountability and Good Governance, who was of the opinion that Nigerians should not — at any point in time — reduce their pressure on the government for improved action against terrorism.
Other notable personalities at the event were Mrs. Ayo Obe, former president of Civil Liberties Oragnisation (CLO); Mrs. Laila St Matthew Daniels, the director of ACTS generation; Mr. Okechukwu Nwanguma, of the Network on Police Reforms in Nigeria (NOPRIN) among others.
Follow us on twitter @thecableng
Copyright 2017 TheCable. Permission to use quotations from this article is granted subject to appropriate credit being given to
www.thecable.ng
as the source.