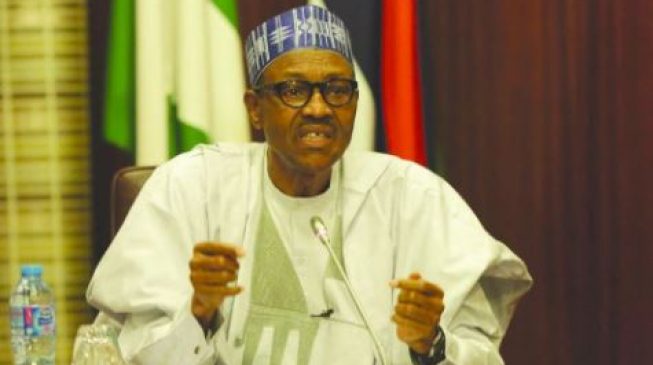 President Muhammadu Buhari has recounted how he was sent to jail during the military regime.
Buhari was in 1985 detained for over two years by then military president Ibrahim Babangida.
Speaking on Wednesday during his visit to Kano, Buhari harped on how he ended up in jail after arresting and jailing others for corruption-related offences.
"When I was the military head of state, I arrested many people and jailed them for alleged corruption. In the end, I also ended in jail," he said.
Buhari also urged Nigerians to understand the disparities between military and democratic dispensations.
He called for patience with the current economic woes in the country, assuring that "there will be light at the end of the tunnel".
He said: "It is not easy for us to surmount all the obstacles against us; but knowing that the road to a promised land appeared rough, but all I want from Nigerians is to be patient."
'I CHALLENGED ELECTION RESULTS FOR ALMOST FOUR YEARS'
Buhari also recalled how he spent years in court challenging election results.
The president won the 2015 presidential election on the fourth attempt, having contested in the 2003, 2007 and 2011 elections.
"As a politician, I really tasted the pains of seeking elective office," he said.
"Since I joined politics in 2003, I contested for president three times but I could not get it right until the fourth attempt in 2015. I was in court for 30 months, challenging the 2007 election and in 2011, I also spent 16 months in court."
Copyright 2018 TheCable. All rights reserved. This material, and other digital content on this website, may not be reproduced, published, broadcast, rewritten or redistributed in whole or in part without prior express written permission from TheCable.