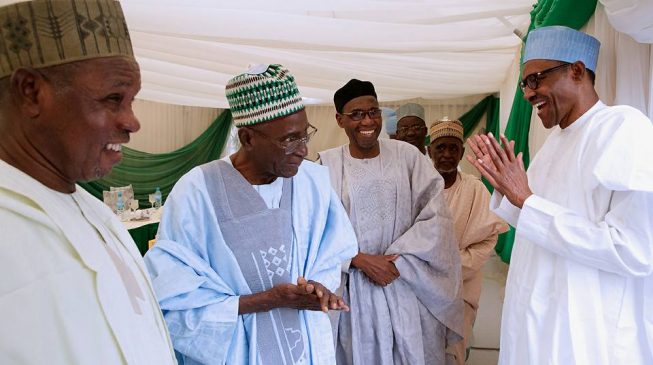 Bello Masari, governor of Katsina state, says President Muhammadu Buhari needs additional four years in order to "concretise" what he started and fully actualise the vision of the All Progressives Congress (APC).
While reacting to the president's 2019 re-election bid in a media chat with journalists in Lagos on Sunday, Masari said the announcement did not come to him as a surprise
"The process has to be setting the records straight, which will take a very long time, and putting the vision of bringing the country back to normal course. So, four years is only enough to understand the issue, to set the vision and to start something," he said.
"But the full actualisation of the vision of President Muhammadu Buhari and the APC will take more than 8 years. But clearly, there is a pointer; there is a direction of where we are going and where Buhari is going and also where APC is going.
"It is now time to really actualise the vision. So, yes, he definitely needs additional four years in order to concretise what he started and also to fully actualise the vision of APC. APC needs more than 8 years in office to redirect the country back to normal. Before 2015, those in the helm of affairs didn't know where they were going or the direction to take the country, because everything was in a total mess."
Copyright 2018 TheCable. Permission to use quotations from this article is granted subject to appropriate credit being given to www.thecable.ng as the source.