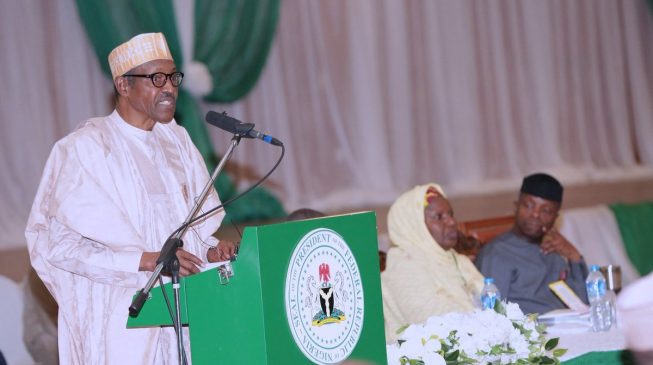 President Muhammadu Buhari complained about the falling standard of education at a retreat of the federal executive council (FEC) in Abuja.
Below is a video of the event uploaded on YouTube by Channels Television:
Copyright 2018 TheCable. All rights reserved. This material, and other digital content on this website, may not be reproduced, published, broadcast, rewritten or redistributed in whole or in part without prior express written permission from TheCable.