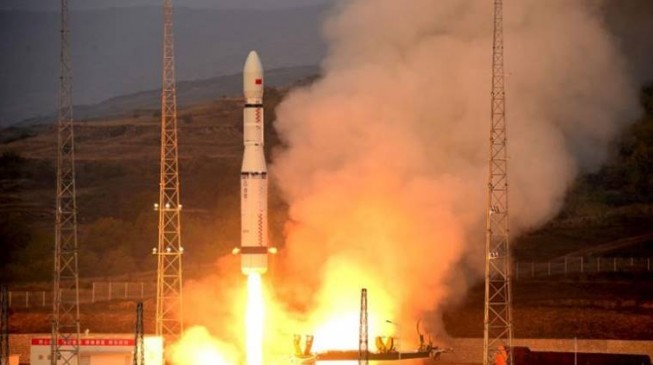 China successfully launched its first unmanned cargo spaceship on Thursday, taking the country one step closer to building its own space station.
The Tianzhou 1 blasted off from China's newest launch site, Wenchang.
The craft will carry out scientific experiment after reaching the Tiangong 2 space station.
Speaking at the launch, Zhang Xueyu, launch site commander said, "I hereby declare that the Tianzhou 1 spacecraft launch has been succesfully completed".
The Tiangong 2 space station was launched last year September and is currently unmanned.
Copyright 2018 TheCable. Permission to use quotations from this article is granted subject to appropriate credit being given to www.thecable.ng as the source.