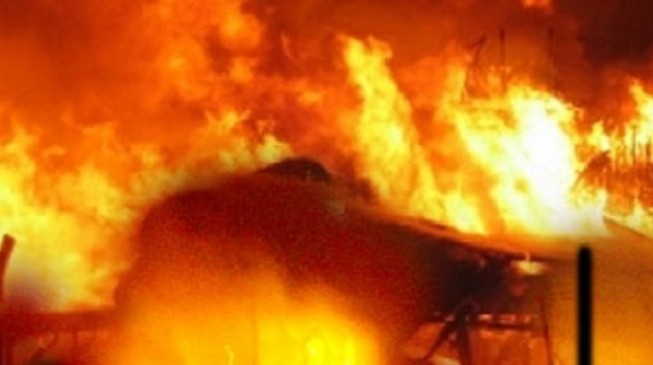 CGTCORP International Limited, a firefighting services provider, has introduced a new method to tackle fire disasters.
Mike Adeosoba, managing director of GTCORP, said a device called mobile high-pressure fire fogging system (MHPFFS), is a "first attack fire fighting solution".
He said it was designed for commercial, industrial and residential sectors to tackle "A & B class fires".
"The systems are stand alone firefighting products with complete foam induction systems, installed on wheels (mobile) and can be deployed from one section of a building to another section with ease," he said in a statement.
"Since the dawn of man, fire has been both a welcome friend and an unforgiving enemy to mankind. Commercial and residential fires strike thousands of times each year causing a large number of deaths and billions of naira of damages and losses in critical infrastructure, asset and property.
"These statistics motivated the development, introduction and distribution of this next generation of firefighting systems, a unique industrial high pressure, low volume flow fire suppression systems, which produces the perfect droplet size that significantly reduces the risk of loss from fire."
He said having the product is like having your own personal fire service ready for emergencies.
"The MHPFFS incorporates the latest in high-pressure technology and uses low volumes of water to produce an effective extinguishing media," he said.
"For example, a vehicle fire takes around 1800 litres of water and about 30 minutes of firefighting to extinguish fire, the MHPFFS, on the other hand, can extinguish the same fire in about 120 seconds using less than 30 litres of water.
"It can be said that the systems fight fire in the fastest time with the least amount of water causing the least amount of damage."
Copyright 2018 TheCable. Permission to use quotations from this article is granted subject to appropriate credit being given to www.thecable.ng as the source.