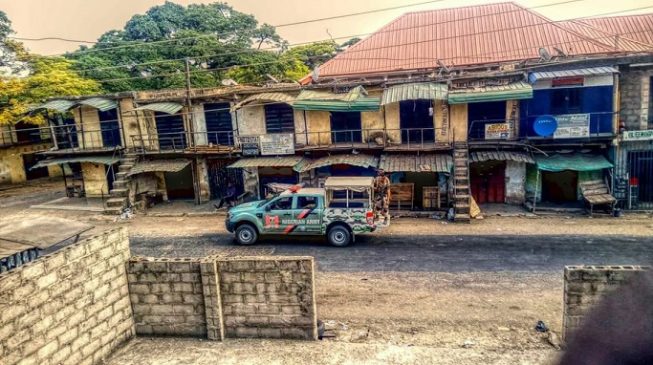 Residents of Kogi state affected by the curfew declared in some parts of the state say they could not observe prayers at the mosque.
Yahaya Bello, governor of the state, had declared a dusk-to-dawn curfew in the five local government areas of state's central senatorial district.
The affected local government areas are Adavi, Ajaokuta, Okene, Okehi and Ogori/Magongo.
No reason was given for the action but there has been an outbreak of violence in the areas.
A resident of Okehi local government area told TheCable that he had to observe his prayer at home.
He said the restriction was due to security threats in the state.
Another resident at checkpoint, Benin road axis of the state, narrated the effect of the curfew on his family.
"We usually take akara (bean cake)to my dad every Friday. On setting out today, we were told that the curfew is still in full force," she said.
"In order not to allow it to waste, we decided to drive since Okada was not available due to no movement. We drove to my dad's house to deliver his breakfast.
"We asked my dad, who is the imam of his mosque, if the Jumat service will hold and he said yes.
"But on getting home, we heard an announcement on the radio that Jumat service will not be observed in the five LGs for security reasons.
"This is not fair… we can't go to the market to get food, we can't visit the bank or visit ATM points to get cash.
"We were not allowed to observe Jumat prayer today.
"Most of my neighbours who got food for only one day are stranded now because they didn't prepare for this.
"This is not fair, whatever it is they're doing, they should let us know so we can prepare properly."
Copyright 2018 TheCable. All rights reserved. This material, and other digital content on this website, may not be reproduced, published, broadcast, rewritten or redistributed in whole or in part without prior express written permission from TheCable.