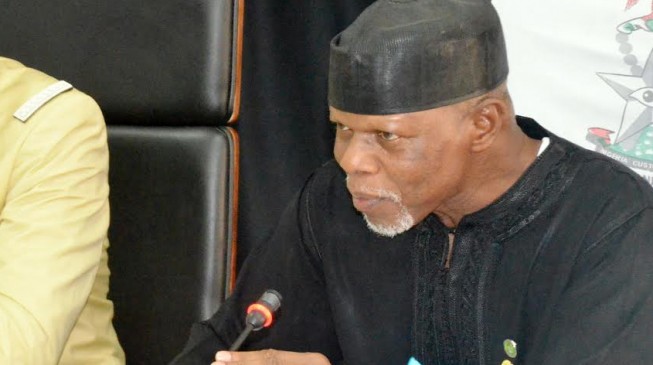 The Nigerian Customs Service (NCS) generated N239.4 billion in the first three months of this year, according to the federal ministry of finance.
The revenue performance for the first quarter exceeded the target of N193.2b set by the NCS.
The breakdown is contained in a document obtained by NAN, which shows the activities of the ministry of finance in the last two years.
According to the document, the Customs was able to exceed its target through a reform programme aimed at restructuring the agency, re-orientation of its officers, removing defects and adopting simplified procedures in its activities.
"The NCS collected N904.07bn in 2015 against a target of N944.4bn; the total collection in 2016 was N898.67b against the target amount of N973.3bn.
"Between January and March 2017, the NCS was able to generate N239.4b, thereby exceeding the target of N193.22b set for the period," it said.
The service also said it had complied with a presidential directive to deliver all seized perishable goods to the internally displaced persons affected by the insurgency in Borno, Yobe, Adamawa and Benin camps.
It said the reforms embarked upon by the government had started yielding results as there is a strict compliance with rules governing the operations of the NCS, adding that a standard operational procedure had been developed to ensure transparency and accountability.
The service also said it had strengthened international engagements with the World Customs Organisation and the World Trade Organisation for trade facilitation and optimum revenue collection.
It added that a compliance team had been set up to ensure conformity with trade regulations adding that this would help to block all illegal routes for smuggling.
Copyright 2018 TheCable. Permission to use quotations from this article is granted subject to appropriate credit being given to www.thecable.ng as the source.