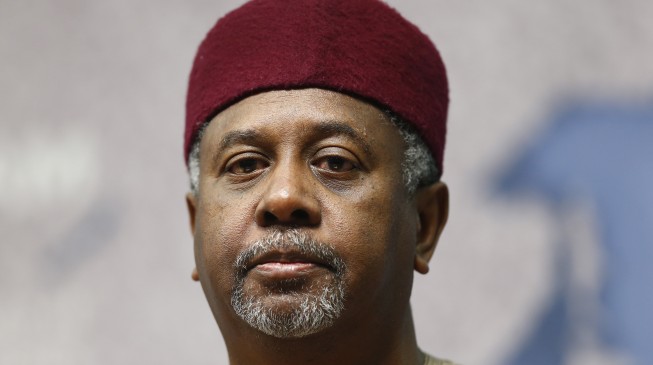 Sambo Dasuki, former national security adviser (NSA), says the conduct of the 2015 election in the north-east was possible because the government of Goodluck Jonathan had defeated Boko Haram.
Dasuki, who wrote from a detention facility of the Department of States Services (DSS) in the foreword of a book entitled: 'Boko Haram media war – an encounter with the spymaster', authored by Yushau Shuaib, a communications consultant, said the government also deployed practical aspects of crisis communication throughout the period of the campaigns.
The 2015 election was scheduled for February 14 but it was later shifted by six weeks, owing to security concerns which Dasuki raised while speaking at Chatham House in January of that year.
In the book, the former NSA said the urgent response of the Jonathan administration to the insurgency led to the smooth conduct of 2015 general election in the north-east.
"In fact, without our intervention in ensuring the defeat of Boko Haram, the electorate could not have had the opportunity to exercise their franchise. It is a fact that we provided peace and stability that afforded Nigerians, especially in the north-east in voting for their governors, legislators and others in the 2015 elections," he said.
The election ushered in the ruling All Progressives Congress (APC).
Dasuki is currently facing trial for allegedly misappropriating $2.1 billion earmarked for the procurement of arms while he was NSA.
Copyright 2018 TheCable. Permission to use quotations from this article is granted subject to appropriate credit being given to www.thecable.ng as the source.