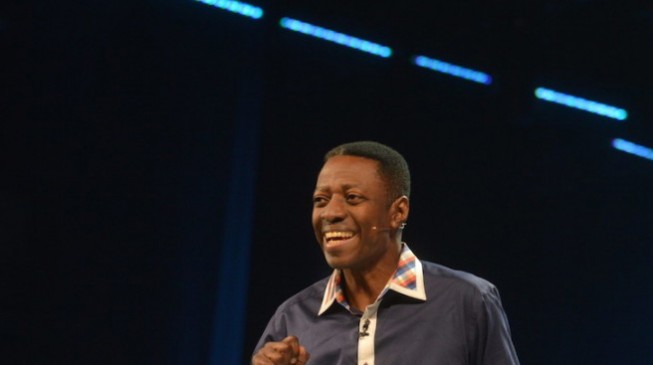 The ninth edition of the Excellence Leadership Conference, an annual leadership conference organised by Daystar Christian Centre, holds between November 2 and 4, 2016.
Speaking with journalists at a media briefing ahead of the conference, Sam Adeyemi, senior pastor of Daystar Christian Centre, said Nigeria is in dire need of leaders and therefore needs to train emerging leaders.
HOW IT STARTED
"This is the ninth edition of the conference. It didn't take us long to realise the huge need for good leadership, not only in our country or continent but all over the world," Adeyemi said.
"Africa has a reputation of producing some of the worst quality of leaders. Here in Nigeria, we allow people to get into the position, they mess up and then we all complain.
"After about five years of running the leadership school, we decided to start the leadership conference – because the Leadership Conference is for branding; it's for visibility."
LEADERSHIP IN AFRICA
"Let me tell you one of the things we've tried to do from scratch. We realised that the concept of leadership in Africa has problems," he said.
"We have a structure of leadership in our part of the world where being a leader makes you superior to the people you are leading and most of the resources are used to sustain you.
"Leadership in Africa is tied to occupying a position so when you refer to our leaders in Nigeria, everybody's mind goes to the people in government. The discussion worldwide has moved from leaders to leadership because leadership happens at all levels.
"Worldwide, leadership has been reduced to one word: influence the ability to influence one or more people anywhere you go. Once you bring the definition down to influence, then the scales fall off our eyes.
"Secondly, our concept of leadership in our part of the world makes a leader superior to the people he leads, which defeats the essence of leadership.
"The essence of leadership is not bossing people; the essence of leadership is service. It is meeting needs and solving people's problems. So our objective at the conference of this year is to help people realise that we are not as helpless or as powerless as we think we are. We all have capacity to influence.
"We don't want Nigerians to remain helpless; we need a new generation of leaders; we need leaders who have conscience."
WHAT TO EXPECT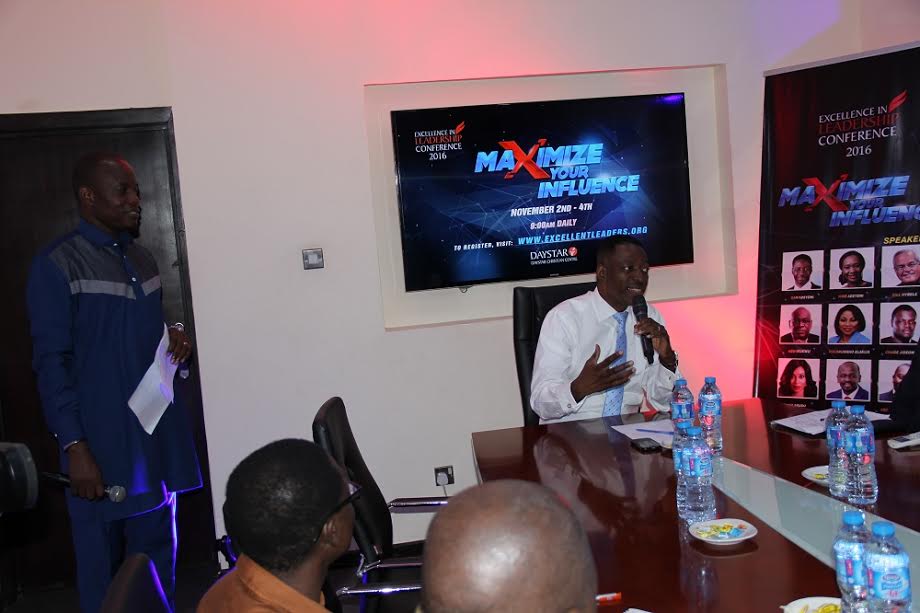 "The conference is a place where we bring people who are accomplished in different fields. We want them to inspire our emerging leaders. We want them to share their stories, we want to present models before the younger generation."
Apart from Adeyemi and his wife, Bill Hybels, Chicago-based pastor whose church was once the largest in the United States, will be speaking at the conference.  Hybels is also the convener of the Global Leadership Summits.
Other speakers include Folorunsho Alakija, Africa's richest woman; Julian Kyula, a pastor and a businessman in Kenya; Mo Abudu; Bimbo Olashore; and Chude Jideonwo.
"We are believing that this conference is going to be an opportunity for people who want to commit to be leaders, commit to serve this nation," Adeyemi added.
"We opened up registration for this conference and we learnt two days ago that all the seats are taken and this is the first time that more than a month before the conference, registration is full. We will be showing each session free on the Internet."
Copyright 2018 TheCable. Permission to use quotations from this article is granted subject to appropriate credit being given to www.thecable.ng as the source.