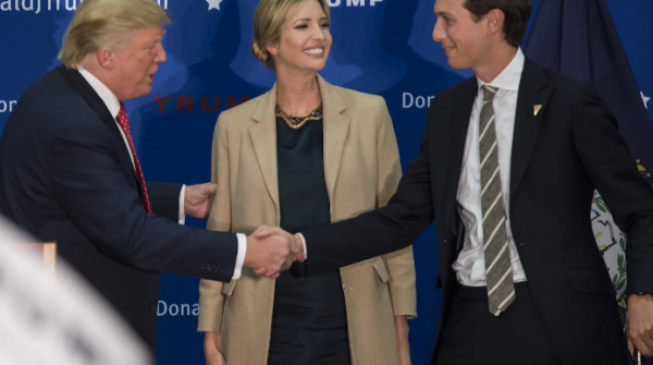 Donald Trump, U.S. president-elect, has named his son-in-law, Jared Kushner, as one of his senior White House advisers.
Kushner is expected to work on the Middle East and trade deals.
The 35-year-old property developer is married to Trump's daughter Ivanka.
ABC reports that he accepted the job after receiving legal counsel he would not be violating a US anti-nepotism law.
Lawyers of the president-elect say the law only applies to government agencies and not the White House.
Trump in a statement described his son-in-law as a "tremendous asset and trusted adviser" during the election campaign and transition.
"He will be an invaluable member of my team as I set and execute an ambitious agenda, putting the American people first," he added.
Kushner's lawyer said he would resign from his role in his family's real estate business and would also forego his salary while serving in the Trump administration.
"It is an honour to serve our country. I am energised by the shared passion of the President-elect and the American people and I am humbled by the opportunity to join this very talented team," he said.
Democrats are up in arms as a result of the appointment.
They have called for a review of the appointment while members of the House Judiciary Committee have urged the Department of Justice and the Office of Government Ethics to wade into the matter.
Trump will be inaugurated as the 45th president of the United States on January 20.
Copyright 2018 TheCable. Permission to use quotations from this article is granted subject to appropriate credit being given to www.thecable.ng as the source.