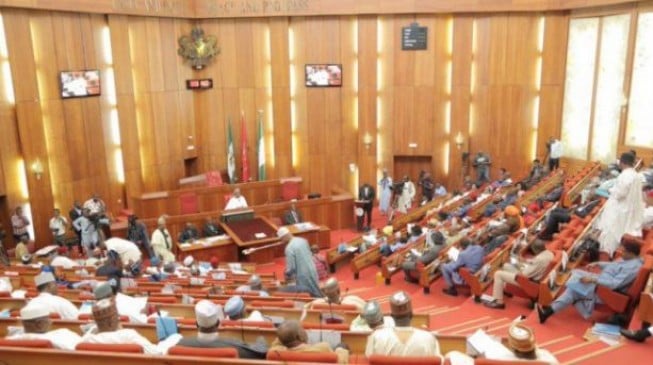 The Kogi state chapter of the National Youth Council of Nigeria (NYCN) says the donation of over 1,000 bags of rice to the state civil servants is an insult. 
Responding to the action of the senate, Oladele Nihi, the council chairman, described the move as a political stunt.
He asked the lawmakers not to play politics with the civil servants.
The group wondered why the senate did not make similar donations to civil servants nationwide owed salaries by state governments.
"We see these actions and reactions of the senators as unguided and a desperate move to toil with the collective sensibility of the good people of Kogi and not only the civil servants," the statement read.
"It is being orchestrated by primordial instincts to paint Kogi in the dark light for cheap and selfish political gains. It is an insult on us.
"Kogi might be feeling the brunt of the economic crisis that is currently bedevilling the whole country, but that does not mean a group of people with inordinate ambition should sit in Abuja and paint Kogi like a Somalia of some sort.
"One would expect that the senate which is the highest lawmaking body in the country be more decorous and fair in attending to such matters as sensitive as this.
"We expect the distinguished senators to be non-partisan and fair by sending delegation to verify the true state of things before playing to the gallery."
Civil servants in the state have cried out their despair over the non-payment of their salary.
They described their situation as worse than that of internally displaced persons (IDPs), while calling on the federal government to supply food and relief materials to them.
The house of representatives has asked the federal government to intervene in the situation in the state.
Copyright 2018 TheCable. All rights reserved. This material, and other digital content on this website, may not be reproduced, published, broadcast, rewritten or redistributed in whole or in part without prior express written permission from TheCable.