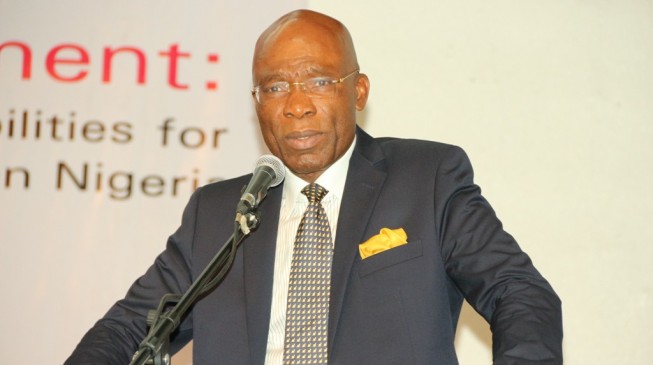 Leo Stan Ekeh, chairman of Zinox Technologies Limited, will chair the 5th anniversary lecture of the News Express.
The lecture is scheduled to hold at the Lagos Sheraton Hotel on September 28.
In a statement, Isaac Umunna, publisher of News Express, said with Ekeh directing the affairs of the lecture, the expectations of all those who attend it would be met.
"We are honoured to have chief Ekeh, chairman of foremost information and communications technology (ICT) company, Zinox Technologies Ltd and pioneer of online publishing in Nigeria, accept to chair the News Express 5th anniversary lecture," the statement read.
"With him directing affairs, we are confident of delivering an event that will meet the expectations of all who would attend."
The lecture, with the theme 'National Unity and the Demand for Restructuring' has Abubakar Sani Bello, governor of Niger state, as guest speaker.
The statement said Bello would be supported by an array of personalities from Nigeria and abroad whose identities would be made public in due course.
News Express, which debuted on August 29, 2012, is one of Nigeria's most popular and influential online dailies.
It is read by hundreds of thousands of people around the world and records annual traffic of upwards of 100 million.
Copyright 2018 TheCable. Permission to use quotations from this article is granted subject to appropriate credit being given to www.thecable.ng as the source.