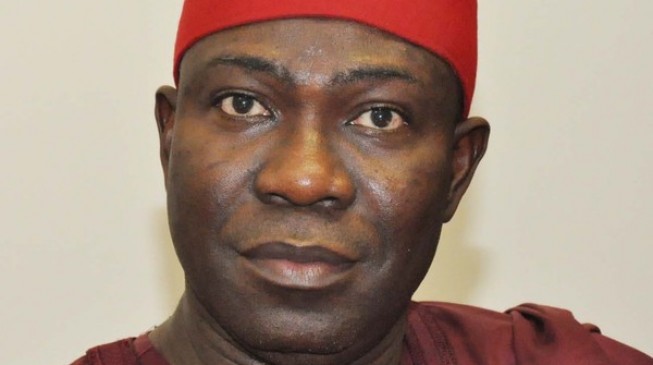 Ike Ekweremadu, deputy president of the senate, says the functions of the federal government as currently constituted is too big and should be adjusted.
He said this on Monday during an interview with reporters in Abuja.
Ekweremadu said the federal government as currently constituted was too large and difficult to operate.
According to him, the states have little roles to perform whereas the federal government is over burdened with responsibilities.
"We believe that the federal government as presently constituted is too big and we need to adjust it," he said.
"In a situation where you have in the concurrent list only about 16 items, most of the other things are in the exclusive list.
"It doesn't make sense, so we need to find a way of trimming the Federal Government to the benefit of the component states.
"So that some of these issues don't become federal issues and that is the idea of federalism.
"We are looking at that, things like arbitration, agriculture, environment and such issues. Some of these things should go to the concurrent list and even the police."
The deputy president of the senate noted that the solution to Nigeria's security situation was the decentralisation of the police and allowing state governments to have their police.
He pointed out that each state varied in the kind of security challenges and the kind of policing required.
On the fear that state government could hijack the force in their states, he said there should be a commission to oversee the state police just like the National Judicial Council (NJC) oversees the judiciary.
"We cannot decentralise the police now because some people are still opposed to it," he said.
"But I think it is beginning to make sense that you cannot be able to deal with our security situation in Nigeria except we change our security architecture.
"There is no place in this world where a federal system has a unitary type of policing which we have now.
"This is why we will continue to get it wrong in solving our security problems.
"It is not going to work until we change the architecture of our policing: a federal state as big as Nigeria must have to adopt a decentralised police.
"But we need to first take Nigerians to the level where they will understand this."
Copyright 2018 TheCable. Permission to use quotations from this article is granted subject to appropriate credit being given to www.thecable.ng as the source.