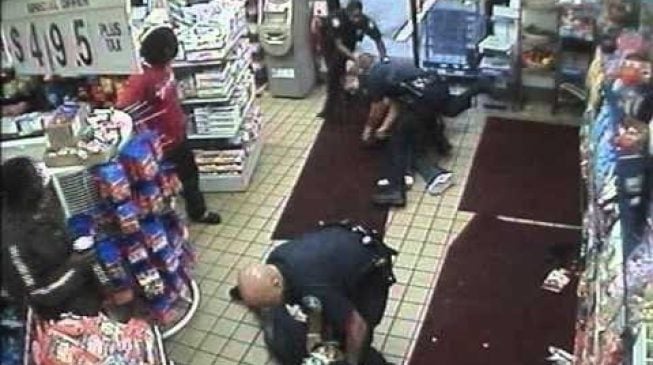 Two US police team in Detroit have engaged each other in a brawl after an operation to arrest drug dealers and their customers failed.
According to Fox News, the embarrassing incident happened at Detroit, the largest city in the midwestern state of Michigan.
The police have reportedly commenced an internal investigation into the incident, wondering why two different precincts should engage each other in an east side neighbourhood.
Trouble started when the two special ops officers from the 12th Precinct were operating a "push off" on Andover near Seven Mile.
Two undercover officers had pretended to be dope dealers, waiting for eager customers to approach, arresting potential buyers and seizing their vehicles.
But this time instead of customers – special ops officers from the 11th precinct showed up. Not realising they were fellow officers, they ordered the other undercover officers to the ground.
FOX reported that the rest of the special ops team from the 12th precinct showed up, and officers began raiding the drug house in the 19300 block of Andover.
But instead of fighting crime, officers from both precincts began fighting with each other.
Sources say guns were drawn and punches were thrown while the homeowner stood and watched.
The department's top cops were notified along with Internal Affairs. One officer was taken to the hospital.
Each officer involved is now under investigation – as the department tried to determine what went wrong.
"You have to have more communication," said the resident. "I don't understand what happened about that – communicate."
FOX said one of the units had body camera video that detailed the entire incident. That is now part of the internal investigation and we are working to get our hands on it.
Copyright 2018 TheCable. Permission to use quotations from this article is granted subject to appropriate credit being given to www.thecable.ng as the source.