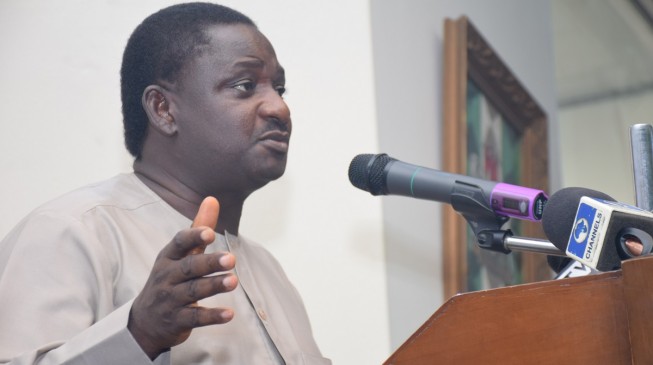 Femi Adesina,  special adviser to President Muhammadu Buhari on media and publicity, says there is no Nigerian law that requires the federal executive council (FEC) meeting to hold every week.
Adesina said this in defence of the president's cancellation of the weekly meeting which holds in Abuja.
In place of the meeting, Buhari, who is working from his residence, had received the reports on the probe of the director-general of National Intelligence Agency (NIA) and secretary to the government of the federation (SGF), both of whom are on suspension.
During a Channels TV programme on Wednesday, Adesina said the president's decision should not be a cause for concern.
"There is no law that says the federal executive council meeting should hold every week. There is no law that says it must be weekly. Under a past administration, it used to hold once every two weeks," he said.
"So, there is no law that says it should hold every Wednesday. It depends on what you have on the agenda to discuss. The president is the chairman of that meeting. So, he has the discretion to hold or not to hold (the meeting).
"The fact that FEC did not hold in one week does not mean anything significant because the president has the discretion to hold or not to hold FEC (meetings)."
Adesina also dismissed rumours that the president had not recovered, saying though Buhari is working from his residence, the president is strong enough to perform his duties.
Asked if the cancellation of Wednesday's meeting meant that FEC would no longer be meeting weekly, he responded: "That is not correct. It did not hold every week; when this administration began, it did not hold every week. And right from then, it had been understood that the FEC would hold as often as there are things to discuss."
Copyright 2018 TheCable. Permission to use quotations from this article is granted subject to appropriate credit being given to www.thecable.ng as the source.