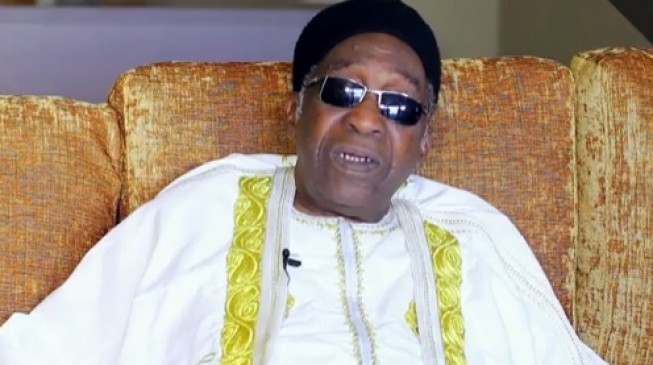 Maitama Sule, former minister of mines and power, had very strong hopes in the possibility of a better Nigeria, and lived his life to make room for a united Nigeria.
In an interview with Osasu Igbinedion on The Osasu Show, the elder statesman, said: "I want to see by the grace of God a united Nigeria, a Nigeria who's people will be there brothers keepers, a peaceful Nigeria".
"I want to see a Nigeria where regardless of our differences in culture, religion we will all respect one another, we'll cooperate with one another and we will work together in other to move the country forward.
"I want to see a Nigeria, that will be a strong economy because we have the resources, natural and human, we have the people who are capable and hardworking who can make Nigeria great.
"I see a Nigeria or I want to see a Nigeria, and by the grace of God I will see it in which the economy will be strong and politically I want to see a Nigeria that will have the political clout that will enable her to lead the rest of Africa and inspire all the blacks over the world.
"In other to do this we need to have peace and stability, respect for one another above all we need to have good leaders. We need leaders not rulers, leaders with the fear of God. Leaders will not lie, leaders will accept in public what they have accepted in secret.
"Leaders will not steal, leaders who aren't corrupt, leaders who will look at the lot of a common man with the eyes of a compatriot and not with eyes of the privileged few.
"Leaders not rulers, leaders not looters, we want to see leaders with a vision not a blurred vision. Leaders who believe that one day, they would stand before God to account for what they have done."
Maitama Sule also spoke about the President Muhammadu Buhari government, but said he needs a think tank, a patriotic think tank, to see to the progress of the nation, and help the president with good policy making.
He said he does not know how long it will take to see the Nigeria of his dreams but hopes that Nigeria comes to be.
Copyright 2018 TheCable. Permission to use quotations from this article is granted subject to appropriate credit being given to www.thecable.ng as the source.