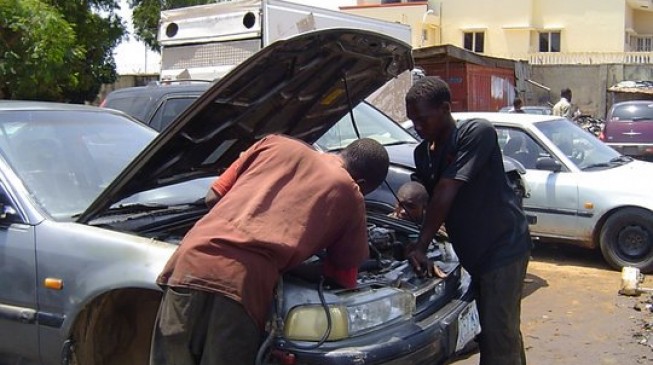 Segun Apaoka, a member of the National Automobile Technicians Association (NATA), has advised government to consult tax payers before "forcing arbitrary charges".
He said this at a one-day workshop with the theme: 'Enhancing a fair equitable and transparent tax regime in the informal sector' organised in Lagos by community life project (CLP).
Other speakers at the programme called on the government to ensure an even spread of social facilities and other services "to justify the payment of taxes".
While asking for greater engagement and consultation by government on tax issues, the sector charged tax officials to be "more humane" and eschew "undue harassment" of their members in the process of collection.
Apaoka said those in the informal sector have paid taxes "but we have not seen the impact of the taxes that we dutifully pay," adding that "there are no facilities at the mechanic village."
He said he could not understand why rates "that were N5000 in 2015 and N10,000 in 2016 had suddenly climbed to N100,000 in 2017".
"Government officials should regularly discuss and consult with us instead of just forcing arbitrary charges and rates down our throats", he said.
Kunle Ajayi, a member of the Federation of Informal Workers of Nigeria (FIWON), said the market women and men are at the mercy of their leaders "who daily milk them by imposing all sorts of nebulous charges."
On the "myriads of artisans" operating outside any organised associations, the sector wants government to regulate and make membership of their different associations mandatory.
Michael Onyealu, vice president, Nigerian association of cosmotologists added that there's a "proliferation" of associations in Lagos state and as such, there's the urgent need to merge them "to bring about orderliness."
WHAT IS INFORMAL SECTOR? 
It is the sector that encompasses all jobs which are not recognised as normal income sources and as such, is usually not taxed by the government. Workers in this sector are usually those who are self-employed, or who work for those who are self employed.
Copyright 2018 TheCable. Permission to use quotations from this article is granted subject to appropriate credit being given to www.thecable.ng as the source.