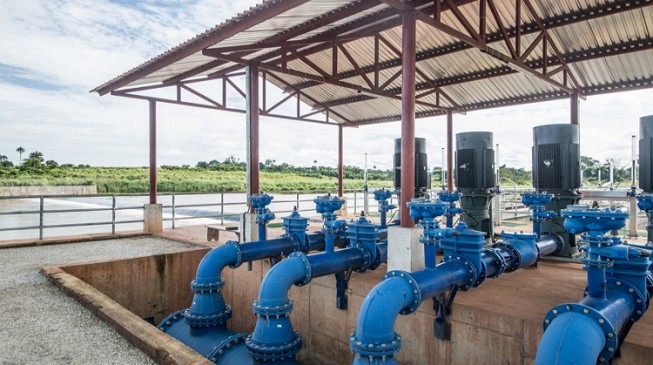 The Environmental Rights Action/Friends of the Earth Nigeria (ERA/FoEN) has accused Lagos state government of lacking transparency in the planned rehabilitation of dilapidated water infrastructure in the state.
In a statement signed by Philip Jakpor, the organisation's head of media and campaigns, the group urged Akinwunmi Ambode, Lagos state governor, to allow transparent and competitive bidding in the selection of companies to carry out the repair works.
Ambode had announced funding to the tune of N760 million for the rehabilitation works, following actions by civil society, culminating in the rejection of water privatisation. by the Our Water Our Right coalition led by ERA/FoEN at a protest march on world water day, March 22.
The group commended the government for listening to the yearnings of residents on the issue of funding public water sector.
It, however, frowned at unconfirmed reports that the bidding process for rehabilitation of the waterworks had been hijacked by politicians and people close to the government.
"We must know the companies selected, their track record in the field relevant to the subject matter as well as those behind them," Akinbode Oluwafemi, ERA/FoEN deputy executive director, said.
"Lagosians refuse being hoodwinked by the same enemies of the people who want to introduce PPP through the backdoor.
"Transparency in the current process is non-negotiable.
"In as much as we find it heartwarming that the Lagos government has agreed to commit public funds to rehabilitating the existing waterworks in the state, we find it very disturbing that the process being put in place to achieve this has so far not been transparent and people-centered. Public consultation in the ongoing process has been nil."
Oluwafemi said Lagosians reject "in entirety", the "strange silence around the bids".
He pointed out that in the document -Lagos Water Crisis: Alternative Roadmap for Water Sector,which the Our Water Our Right coalition has delivered to key ministries and the office of the governor, integration of broad public participation in developing plans to achieve universal access to clean water was recommended.
He therefore stressed that Lagos citizens will no longer be fooled by words but instead, demand that the bidding process for rehabilitation of the mini and micro water works be made public.
Copyright 2018 TheCable. Permission to use quotations from this article is granted subject to appropriate credit being given to www.thecable.ng as the source.