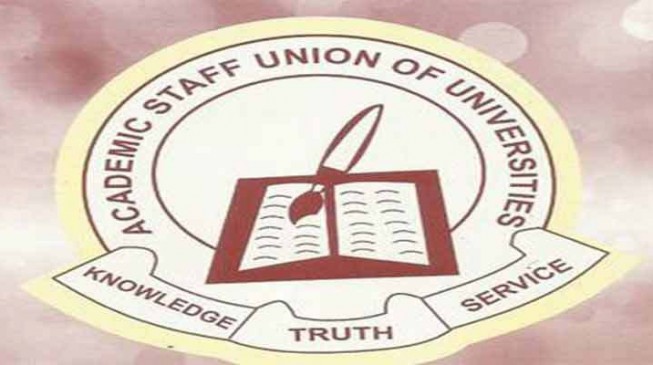 Sometime in July last year, I "strutted" to a hospital to have a niggling problem in my system checked out. The hospital is a popular one in the federal capital territory. After quotidian protocol, I was asked to wait to see a doctor. I sat in the lobby chipping away at time on my mobile phone. I was called in after a numbing wait.
Here is my conversation with the doctor.
Doctor: You are welcome, what could be the problem?
Fred: I have been urinating frequently lately. I am worried.
Doctor: Ah, that's kidney disease or diabetes. If you are urinating like that we have to begin treatment fast.
Fred: Don't you think I should have a test done first, I am really worried.
Doctor: Yes, you will have to do a test. But I am telling you what I know; it is either of these two ailments.
He went on to bamboozle me with some medical jargon and niceties. I went home crestfallen, thinking about the beginning of my end. I became attuned to the spiritual, praying with every palpitation of my heart.
I had a medical test done, and the result showed my kidneys were okay, and I did not have diabetes. Though my blood sugar was slightly elevated, another doctor I consulted confirmed that I did not have these ailments. The second doctor said my frequent urination might be due to too much intake of liquid accentuated by the weather.
Being a hypochondriac, I was not satisfied with this answer. I went for another round of test, but the result was the same.
Meanwhile, a doctor had summarily declared I had either diabetes or kidney disease.
The reason for this narration is to highlight the menace of half-baked doctors in our healthcare system. That the system is decrepit is partly because of the people in it. A building does not make a hospital, but equipment, and most importantly medical practitioners. Making the system work should be the focus of the various leaderships of Nigerian doctors, and not money.
Please note, not all Nigerian doctors are half-baked. In fact, Nigerian doctors are one of the best hands in the American healthcare system. But sadly some of them in the country have abandoned the afflatus of their calling.
As a matter of fact, why I am displeased with the strike embarked on by resident doctors because the lowest common multiple of their action is money. This is the fact, despite other demands used to cloak the central reason for their action.
I believe, at this point in our evolution, we must brush aside insular interest, and work for the common good. Service should be primary.
The same token applies to the Academic Staff Union of Union Universities (ASUU), which has been on strike for nearly a month.
In conclusion, I leave my rant on the ASUU strike as posted on Facebook here as a raw expression of my displeasure with this action.
'ASUU is an assemblage of charlatans and air-heads'
The so-called "indefinite and comprehensive" strike the Academic Staff Union of Universities (ASUU) embarked on today is a "comprehensive" abuse on students.
Why? ASUU is not fighting for the salvation of the university system, but for itself. Yes, for its members – the tired and spent lecturers who use anachronistic modules to teach students. The lowest common factor of this strike is the so-called "earned allowance".
It is all about money. They are not getting enough of it. These are lecturers who cannot carry out useful research. Last week, Abdullahi Baffa, executive secretary of TETFund, said 90 percent of lecturers could not get grants for research because of the poor quality of their proposals.
University education in Nigeria is dying partly because of arm-chair lecturers. I will not go into how Nigerian universities have become a hovel for students. After my experience at a postgraduate school of one university here I vowed not to have anything to do with Nigerian universities.
MEANWHILE…
Aisha Alhassan's declaration
I see the minister's declaration of Atiku Abubakar as "president 2019" more as a survival strategy than a gesture of loyalty. The pointers are clear; President Muhammadu Buhari may not seek re-election in 2019, and a re-alignment of forces is necessary for self-preservation. Alhassan's "endorsement" of Atiku and her open confession of loyalty to him is a "political" survival strategy.
May APC not implode
It is no longer news that some key members of the APC are grumbling that the government of President Buhari abandoned them soon after winning the 2015 presidential election. Atiku is leading the group of "trenchant" criers in this respect. The APC is not one big happy family. The interests and disaffection of the divergent groups and individuals in the party are beginning to lacerate it. May APC not implode.
Follow Fred on Twitter: FredrickNwabufo, Facebook: Fredrick Nwabufo
Copyright 2018 TheCable. Permission to use quotations from this article is granted subject to appropriate credit being given to www.thecable.ng as the source.