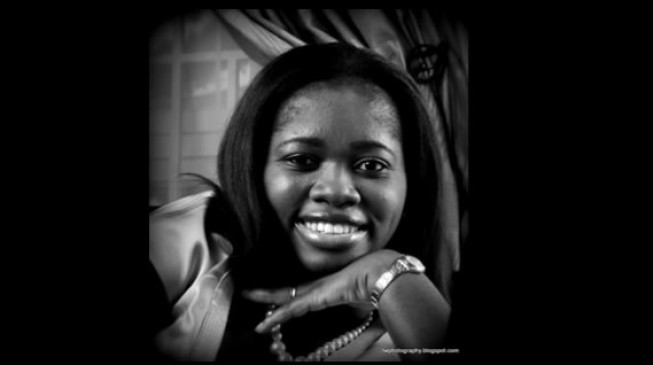 A Nigerian lawyer, Bukola Ayinde, has shared the shocking details of how a physiotherapist, Bisola Abayomi-Ojo, physically abused her daughter who has cerebral palsy.
Ayinde, the founder of P4:13 Foundation, told TheCable that the physiotherapist had been working with her family since 2014.
After she was recommended by friends, she offered employment to Abayomi-Ojo, but two years down the line, Ayinde said she observed a gradual change in her daughter's demeanour.
The once bubbly and lively toddler was no longer the same, she said.
Ayinde said she was invited to her daughter's school in June 2016. At the school, she was shown a CCTV footage of her daughter's physiotherapy session with Abayomi-Ojo.
From the video which has been made public, the toddler can be seen falling down from her chair several times and hitting her head on the tiled floor.
The physiotherapist also slapped her multiple times and twisted her hands repeatedly – all while typing on a device.
'BISOLA HAD BECOME A FRIEND'
"It was not an immediate thing. It wasn't something we could pinpoint immediately," she told TheCable while explaining how she noticed gradual changes in her daughter who was three-years-old at the time.
"We just noticed that she was no longer cheerful and my friend called my attention to the fact that she was no longer responding when you talk to her. Last year, it was very apparent. I felt maybe it's because she's watching too much of TV so I stopped after school TV."
Ayinde said she never envisaged that Bisola was maltreating her child because she had a great deal of trust in her and viewed her as a friend.
"Bisola had become like my friend. We were that close. She came highly recommend. We always took her word for it. If she had even said she wanted to take my child home for therapy, I'd have accepted," she said. "That was how we trusted her with our child. In fact, by her recommendation, she wanted us to change her school and I would have done that."
'SHE STAYED AWAY FROM US'
After Ayinde and her husband were informed of the incident by the school, they had to wait two months for the physiotherapist to return from the US where she had gone for a Mandela Fellowship programme.
But Ayinde said Abayomi-Ojo had been hinted of the situation, and upon return, she stayed away from her family.
She said: "When I did not hear from her again, I sent her a text asking when she'd resume and she said that she can no longer work with us. So I told her that there was no problem but we need to see you – that we had there was something we need to discuss.
"She said she knows what we want to discuss with her and that she's really sorry. I did not even know how to go about it because she was like a friend."
Ayinde said the physiotherapist refused to come with either her husband, family member or friend – for a meeting to thrash out the matter.
She continued: "At this point, I knew she was playing a game. She did not want anyone to know what she had done. And she asked if she could come alone.
"Subsequently, we went to her house with some policeman and when we got there, she locked herself inside for over three hours but she did not come out until her husband got back from work.
"At the police station in Oshodi, she started begging. So I decided to drop the case and hand her over to the rehabilitation center to deal with her."
'PRACTISED WITHOUT A LICENCE'
Ayinde said it was revealed at a subsequent meeting with the Medical Rehabilitation Therapists Board, Yaba, Lagos, that Abayomi-Ojo had been practising for a year without renewing her licence.
"The woman from the board called us for a meeting. Initially, they found out that she did not have a licence for that year," she said.
"They told her to work unpaid for three months and to go for psychiatrist test. Two weeks later, I called back to check up on the issue. I was told that she came back and took an excuse that she wants to take care of herself. I was told that she cannot practise anywhere in the world.
She said it was later discovered that the physiotherapist was running a masters in special needs care abroad.
"So that means that if she finishes what she's doing, she could have come into the country and continued working," she noted.
Ayinde said her ultimate goal is to make sure that Abayomi-Ojo is declared unfit to work with children.
"I'm not interested in charging her to court. I want her to be declared unfit. I'm still not going to court even with all these. All that I want people to know is that she is not fit to handle children," she added.
Ayinde, the author of Diary of a Special Needs Mum, said her daughter, now 4, is back to her vibrant self.
A US-based Nigerian Laiten Aseku has petitioned the department of homeland security to rescind the Mandela Fellowship and US visa granted to Abayomi-Ojo.
The petition, lodged on change.org, has so far received not less than 2000 signatures.
Copyright 2018 TheCable. Permission to use quotations from this article is granted subject to appropriate credit being given to www.thecable.ng as the source.