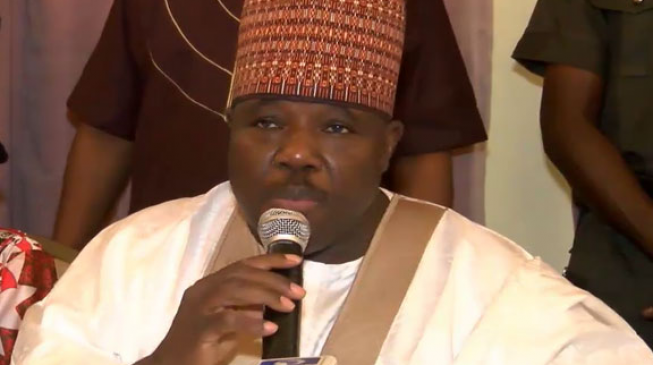 Ali Modu Sheriff, national chairman of the Peoples Democratic Party (PDP), says he will not contest any election at the convention of the party.
In a report, Seriake Dickson, governor of Bayelsa state and chairman of the reconciliation committee of the PDP, had recommended that a national convention be held as part of efforts to restore peace to the party.
Speaking with journalists in Abuja on Monday, Sheriff said the reconciliation committee's report was not only comprehensive but a timely solution to the crisis rocking the party.
He said he had already written the different organs of the party to nominate members that would serve in the convention planning committee.
Sheriff also asked members of the national working committee (NWC) "to forfeit their unexpired tenure for the general good and unity of the party."
"The committee's report is not only comprehensive, but a timely intervention for a political solution. I wish to personally commend the committee," Sheriff told journalists.
"The national working committee (NWC) members are fully aware of their rights under or as stipulated in the judgement of the court of appeal of 17th February, 2017, has nonetheless undertaken to forfeit their unexpired tenure for the general good and unity of the party.
"It has undertaken to endorse the conduct of a national convention where officials of the party shall be elected in a transparent, free and fair election. I reiterate my avowed undertaking not to present myself for election as the national chairman at the national convention."
Sheriff's position is coming four weeks after the appeal court in Port Harcourt affirmed him as the authentic chairman of the PDP.
The Ahmed Markafi faction of the party has vowed to challenge the court's judgement at the supreme court.
Copyright 2018 TheCable. Permission to use quotations from this article is granted subject to appropriate credit being given to www.thecable.ng as the source.