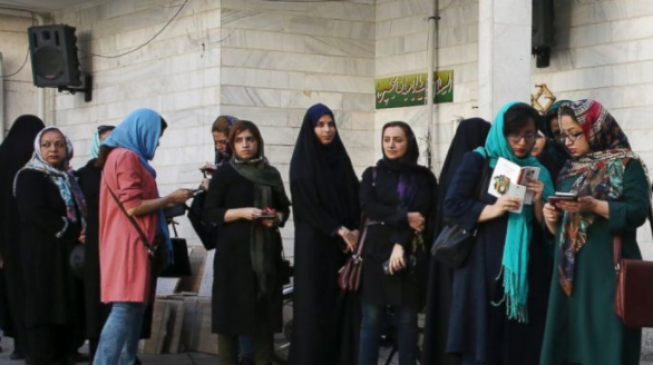 Iran's presidential election began on Friday morning at 8:00am local time (0330 GMT) as the country's supreme leader Ayatollah Ali Khamenei cast his vote.
Khamenei urged the Iranians to go to the polling stations for the vote at the earliest time.
The election of the president is important in the Islamic republic and the people should take note of this point, Khamenei said in a live TV broadcast.
He also hailed the elections as the sign of democracy in Iran.
Concurrently, Iran's interior minister Abdolreza Rahmani Fazli officially announced the beginning of the presidential elections nationwide.
Incumbent President Hassan Rouhani, also a candidate, cast his vote in a ballot box in Tehran's Hosseinieh Ershad on Friday morning.
Over 60,000 ballot boxes have been prepared nationwide to receive votes.
Some 56 million Iranians are eligible for voting. They will choose the next president for a four-year term from among the four candidates.
On Thursday, the interior ministry officially announced the names of incumbent Hassan Rouhani, Ebrahim Raisi, Mostafa Agha-Mirsalim and Mostafa Hashemi Taba as the four hopefuls for the presidential election.
On April 21, out of 1,636 registered candidates, six qualified to compete for the four-year presidential term, including three principalists, better known as conservatives, as well as two centrists and one reformist.
On Tuesday, Iran's reformist vice president Eshaq Jahangiri announced his withdrawal from the race in order to back incumbent Rouhani, urging all his supporters to vote for the incumbent.
Copyright 2018 TheCable. Permission to use quotations from this article is granted subject to appropriate credit being given to www.thecable.ng as the source.