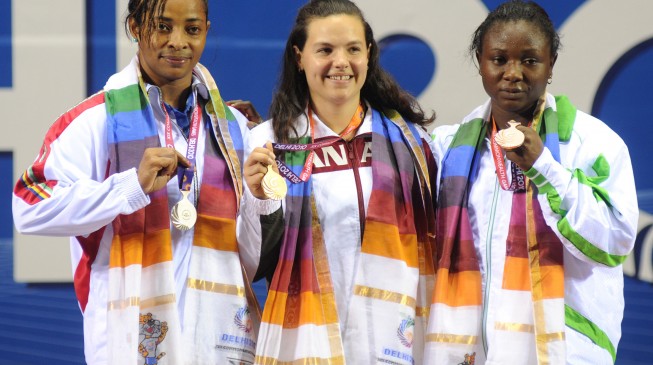 Itohan Ebireguesele won a silver medal in the 69kg category of women's weightlifting at the Clyde Auditorium, Glasgow.
The 23-year-old, who also won silver in Delhi 2010, had a total lift of 222kg to place second behind Cameroon's Marie Fegue who had a total lift of 234kg to take gold.
Marie-Josee Ares-Pilon from Canada settled for the bronze medal with a total lift of 214kg.
Nigeria dropped to 11th on the overall medals' table with two gold, four silver and three bronze medals.
Copyright 2018 TheCable. All rights reserved. This material, and other digital content on this website, may not be reproduced, published, broadcast, rewritten or redistributed in whole or in part without prior express written permission from TheCable.