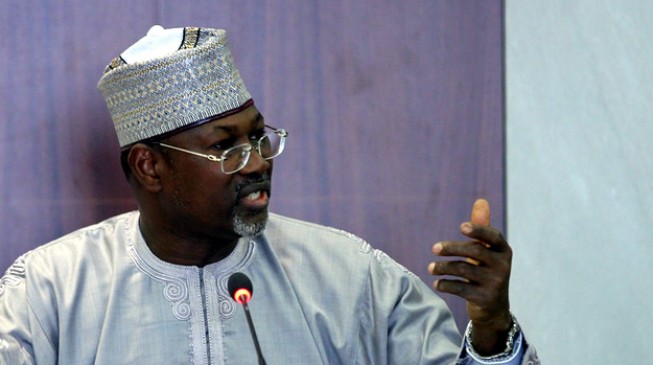 Attahiru Jega, ex-chairman of the Independent National Electoral Commission (INEC), has proposed a reform of the Nigerian federal system before 2019.
In a statement by Robert Idowu, the former INEC boss said the rejig is needed to "devolve some powers and responsibilities, and commensurate resources, from the federal to state governments".
Jega also proposed a four-dimensional reform package to tackle the historical challenge of poor governance and human insecurity in the country.
He made the recommendation while delivering a keynote address on 'Governance Reforms and Human Security in Nigeria' at the 10th annual forum of laureates of the Nigerian National Order of Merit (NNOM) and 2017 Award Winners' investiture in Abuja.
Jega proposed that the structural reforms should be in the short, medium and long terms.
According to him, reforms are required to cover the four fundamental aspects of governance- the structure, the institutions, the agents/actors and the attitudes/behaviors.
He explained that the short term, which is before 2019, should witness devolution of responsibilities and resources from the federal to state governments.
In the medium term, spanning 2019 to 2024, he proposed "revised vertical and horizontal formulae for revenue allocation and substantial increase in the derivation principle, with some elements of resource control".
And in the long term, he recommended a fundamental review of the federal arrangement that would result in "a compact, if not small federal government and a revolutionized revenue generation and allocation system".
He said: "If only Nigeria could begin the governance reform processes with the urgency, as well as the serious commitment that it deserves, we can in a reasonably short time de-escalate tension in the polity and begin to strengthen the foundation of good democratic governance for human security."
He further proposed institutional changes, which he said would involve a reform of the police in particular and the broader national security architecture in general, to "pay more attention to national, i.e. people/citizen/communities' security, more than to regime or government functionaries' security".
Jega also advocated the acceleration of electoral reforms to enhance electoral integrity, adding that the ongoing review of the electoral act should be finalised not later than six months before the 2019 elections, to boost its democratic content and efficacy.
Copyright 2018 TheCable. All rights reserved. This material, and other digital content on this website, may not be reproduced, published, broadcast, rewritten or redistributed in whole or in part without prior express written permission from TheCable.