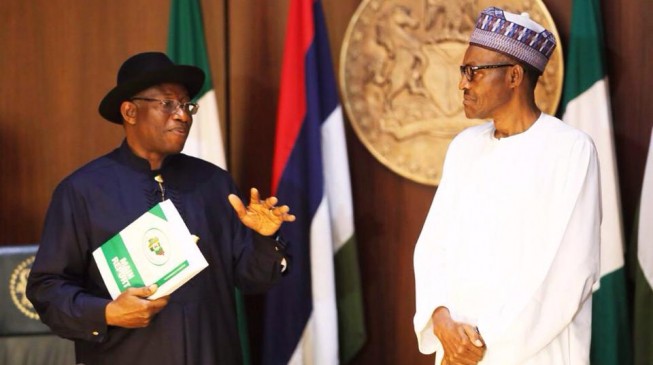 On Friday, Rotimi Amaechi, minister of transportation, said President Muhammadu Buhari approved rail lines from Kano to Daura and Jibia local government areas of Katsina, his home state.
The revelation led to accusations and counter-accusation on and off social media. Many wondered why the president would take a rail line to his home town, which many considered of "little or no economic value".
"The president has also approved another rail line from Kano to Daura to Jibia and we hope to connect Jigawa from there and to Niger Republic," Amaechi had said.
TheCable took a closer look at Amaechi claims and found that the rail line to Katsina, is indeed nothing new, as it was inclusive in a plan approved by former president Goodluck Jonathan, which Buhari may be seeking to implement.
It is however unclear if Jonathan's plans involved taking the trail through Buhari's home town, but his plan included Katsina — according to the Federal Railways of Nigeria.
Jonathan promised to revive Nigeria's rail line after he became president in 2010, and signed a historic deal with China Railway Construction Company (CRCC) for an overhaul of Nigeria's rail sector. It was China's biggest foreign infrastructure deal at the time.
The 3,218 kilometers railway track was aimed at linking the Lagos and Calabar, Port Harcourt to Katsina, via Kano, among others. While the high speed-rail was in the works, the very first part of Jonathan's plan was completed in 2015, with the launch of Kano-Lagos rail.
"When I came into office as president of the Federal Republic of Nigeria on the 6th of May 2010, I met a moribund railway system and I vowed to myself that this vital infrastructure will be revived as it offered the most inexpensive mode of transportation for our people. Today, four years later, I am pleased to report to you that our railways are back on track," Jonathan had written on Facebook.
"Our people can now take the Lagos-Kano service for only 1,930 naira and the Port Harcourt-Enugu service for only 300 naira. And we are not stopping here. This administration just completed the tracks for the Abuja-Kaduna Standard Gauge Railway."
Jonathan also revealed that the plan was to link rail to "every commercial and administrative capital in Nigeria".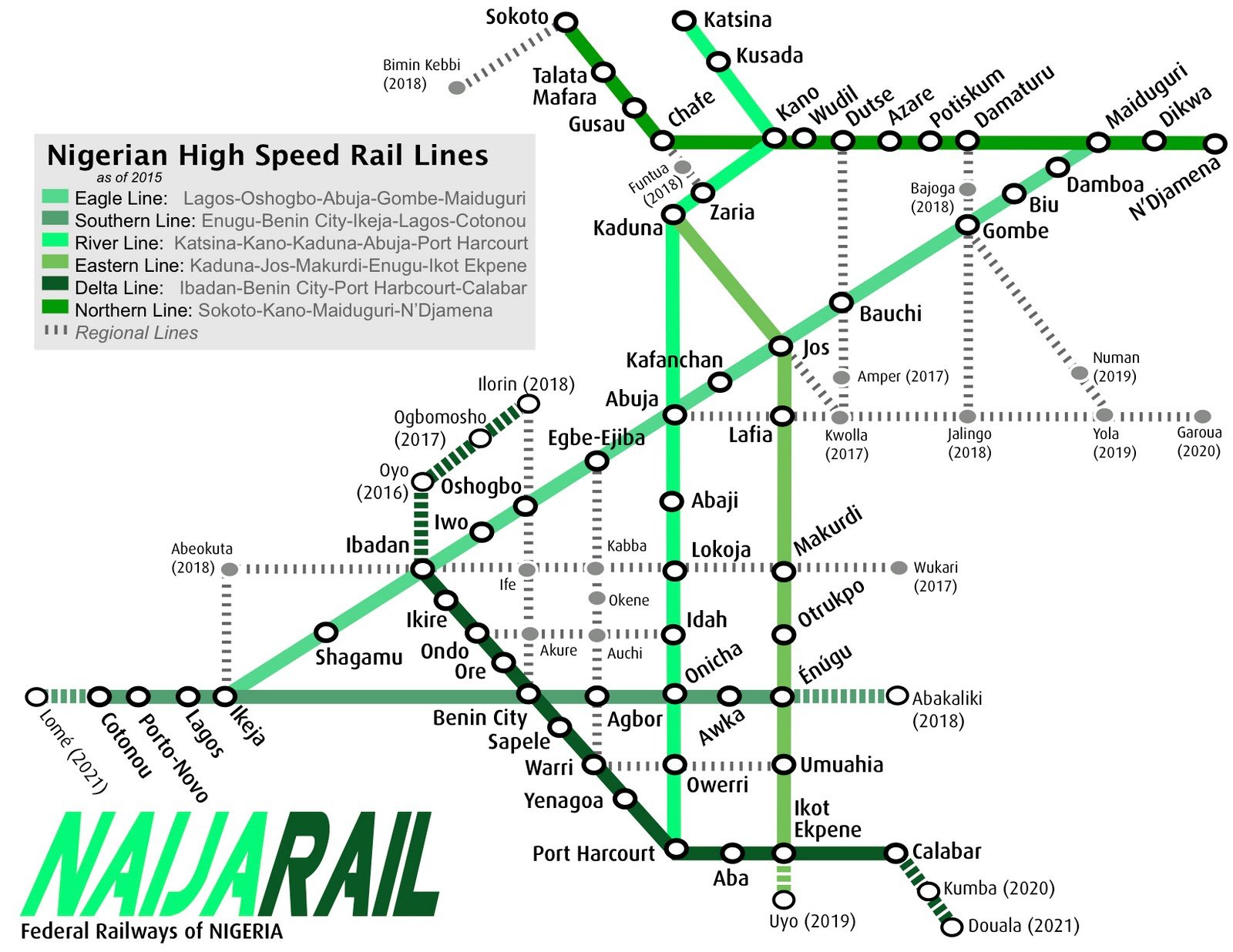 At the time, KPMG, one of the leading consulting firms in the world, lauded Jonathan's rail plans as world class, stating that "the project is designed to cover 54 stations and will take 25 years to build".
Prior to Jonathan, former President Olusegun Obasanjo also signed an $8.3 billion deal with China Civil Engineering Construction Company (CCECC) for the 1,315 kilometres standard guage rail from Lagos to Kano with a loop from Minna to Abuja.
The plan involved a $2.5billion loan from the Chinese government. The Obasanjo-signed project was halted by the late Umar Musa Yar'Adua, who set up a committee to review the contracts.
Jonathan's "more ambitious" plans were in the works for the most part of his administration, with the Abuja-Kaduna rail hitting its conclusive stages when he handed over to Buhari.
According to Jonathan's strategy highlighted above, the original plan was for the rail line to run from Katsina to Port Harcourt, but it is unclear if it was planned to pass through Daura.
With Amaechi's statement, that the president had approved what seems to be an extension to Jigawa and Niger Republic, it is unclear if Buhari is re-approving Jonathan's plan or is simply implementing the same — or absolutely setting up another rail moderniation plan for Nigeria.
Copyright 2018 TheCable. Permission to use quotations from this article is granted subject to appropriate credit being given to www.thecable.ng as the source.