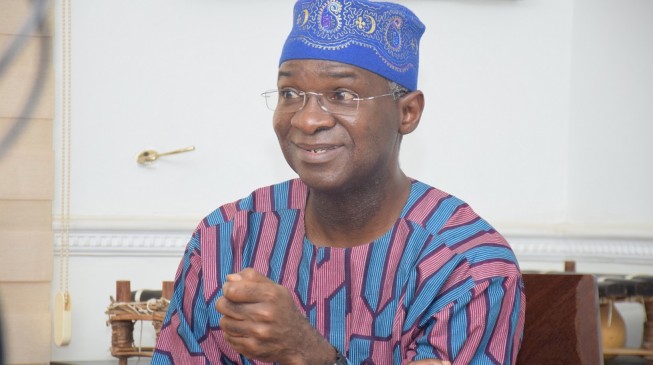 Babatunde Fashola, minister of power, works and housing, says the Goodluck Jonathan-led government reversed electricity tariff "to win electoral votes".
He said the privatisation of the country's power sector was delivered with "some deception".
Fashola said this on Thursday while speaking at a public lecture organised by the department of economics, University of Lagos.
He said after the privatisation process was concluded, the previous administration failed to explain to Nigerians that a lot of work was required.
The minister noted that the reduction of electricity tariff created "massive debt" for Nigeria as it did not conform to the realities of the country's economy.
"While I fully support privatisation, I believe what took place in 2013 in the heat of politics was a privatisation that was well intentioned since 2005 but delivered with some deception in 2013 with the expectation of political profit," Fashola said.
"It led many uninformed Nigerians to believe that once the privatisation was concluded, the assets sold to the distribution companies (DisCos) and the Generation companies (GenCos) there was immediately going to be power. I cautioned then that people's expectations were being unduly raised without telling them that there was a lot of work to do.
"Government must also not interfere with the power of the regulator when it fixes tariff in the way the last administration ordered a reversal of tariff in order to win electoral votes in 2014.
"It created a massive debt for Nigeria, because while the government ordered a reversal of tariff, it did not reduce exchange rate, interest rate, cost of wages or cost of gas and other inputs necessary to produce power. Why should Nigeria carry a debt created by an individual's electoral ambition? This is what the Buhari administration has to contend with."
Copyright 2018 TheCable. Permission to use quotations from this article is granted subject to appropriate credit being given to www.thecable.ng as the source.