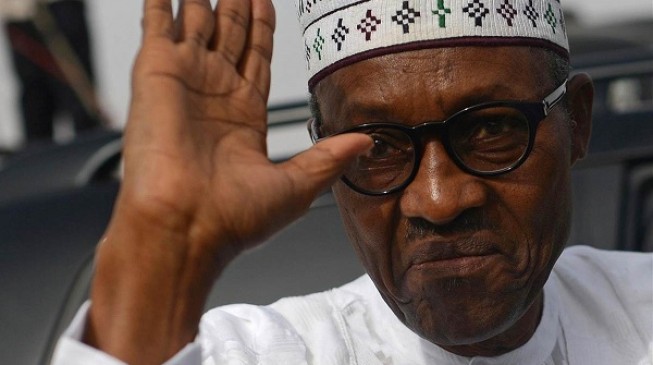 Ibrahim Auta, outgoing chief judge of the federal high court, says the court resisted attempts to prevent President Muhammadu Buhari from participating in the 2015 general elections.
Speaking on Tuesday in Abuja at a special court session to usher in the 2017/2018 legal year, Auta said the court insisted that candidates be allowed to test their popularity at the polls.
He, however, did not specify the persons that attempted to stop Buhari.
"Despite all pressures to stop certain members of the national assembly as a result of their abandonment of the party that brought them into power, the court insisted that every candidate must be allowed to test his/her popularity," he said.
"Secondly, the attempt to stop the president from contesting was rejected by this court.
"This is because, we in the federal high court preferred a level playing ground to all candidates."
"It is this option and insistence of this court that has kept the country together during and after the election. Nigeria owes he judiciary the debt of gratitude for the unity of the nation.
Auta also said as part of efforts to enhance the speedy dispensation of justice, the court appointed 30 judges "which has impacted positively on the court".
The outgoing chief judge disclosed that the appointment of 10 more judges of the court was underway, adding that the process was already 80 per cent complete.
NAN further reports that he urged the judges to remain steadfast and firm by dispensing justice without fear or favour.
Abubakar Malami, attorney-general of the federation (AGF) and minister of justice, said the federal high court had contributed "immensely" to "effective and efficient justice delivery" in the country.
Malami, who was represented by Dayo Apata, solicitor-general of the federation and permanent secretary, ministry of justice, said an "efficient and incorruptible judiciary" is necessary to achieve meaningful development.
While urging judges to deliver judgments in accordance with the laws of the land, he pledged the support of his office in ensuring that the federal high court remained "the court of refuge for the common man".
Copyright 2018 TheCable. Permission to use quotations from this article is granted subject to appropriate credit being given to www.thecable.ng as the source.