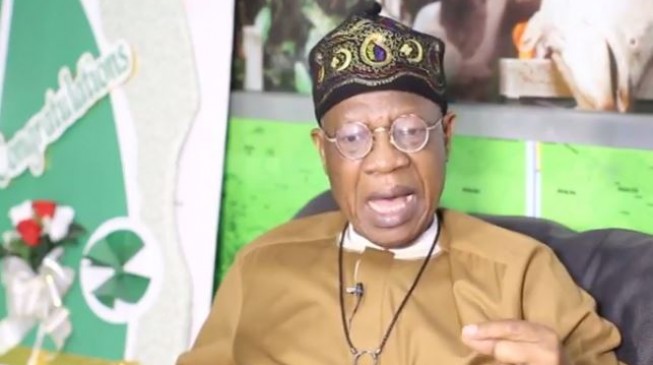 Lai Mohammed, minister of information and culture, says President Muhammadu Buhari has recorded laudable achievements in spite of the "empty purse" he inherited from the previous administration.
Mohammed said this at the inauguration of a book chronicling the administration's achievements in Abuja.
He said through commitment to discipline, determination and transparency, the administration recorded landmark achievements that were putting Nigeria on the path of sustainable growth.
"Taking a broad view, this administration is delivering in the broad areas that form the plank of its policies: security, fight against corruption and the economy," Mohammed said.
"They include the massive provision of infrastructure, ease of doing business and agriculture, just to mention a few."
Mohammed said the administration had successfully tackled the menace of Boko Haram, and that administration's war against corruption was moving apace.
The minister said power generation increased from 2,690MW in May 2015 to 6,619MW, transmission capacity from 5,000MW to 6,700MW, and distribution capacity from 4,000MW to 4,600MW as at September 2017.
On infrastructure, he said the government constructed and rehabilitated a total of 766 kilometres of roads across the country in 2017.
He also said headline inflation had fallen for nine consecutive months this year and that foreign reserves were up to $34 billion, from $24 billion in 2016.
Mohammed further said the recent 24-place leap by Nigeria in the world ease of doing business index, as well as the rehabilitation of 15 moribund fertilizer blending plants across Nigeria, had created 50,000 direct and 70,000 indirect jobs.
He described the administration's social investment programme as a  "roaring success".
"Nigeria is out of recession and the economy is on the growth trajectory again, after the economy contracted for five consecutive quarters," he said
"In spite the downturn in oil prices, this administration was able to invest an unprecedented sum of over N1.2 trillion in capital projects through the 2016 Budget, the highest ever in the history of this country.
"Our Sovereign Wealth Fund, which was established in 2011 with one billion dollars, did not receive additional investment for four years when oil prices were as high as 120 dollars per barrel.
"This administration was able to invest an additional 500 million dollars into the fund."
Copyright 2018 TheCable. All rights reserved. This material, and other digital content on this website, may not be reproduced, published, broadcast, rewritten or redistributed in whole or in part without prior express written permission from TheCable.