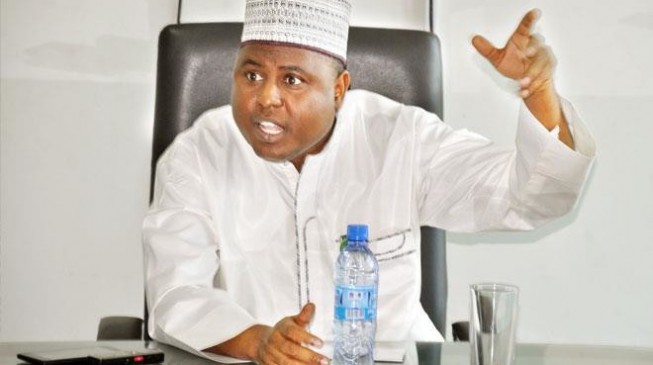 Abdulrazak Namdas, spokesman of the house of representatives, says the Peugeot 508 vehicles which some lawmakers in the lower legislative chamber took delivery of will be used for over sight purposes.
On Monday, Namdas confirmed the delivery of 200 out 360 vehicles which is said to be ordered from Peugeot Automobile Nigeria Limited (PAN) – worth N3.4 billion.
Nine months ago, the house had taken delivery of 50 Peugeot cars.
In an interview with PUNCH, Namdas said rather than going for Toyota Prado sports utility vehicles (SUVs) or other higher brands, they opted for Peugeot 508 "because of national interest".
He explained that taking delivery of the vehicles from PAN would help the economic recession as "money will circulate within the country".
"The vehicles are meant for the utility services of members; for example, committee work. It is known everywhere that parliamentarians undertake what is called oversight functions. An oversight function requires moving from one place to another and, therefore, we need these utility vehicles. Members of the national assembly and, in this case, the house of representatives, belong to many committees," Namdas said.
"Their attention is needed once in a while to visit one project site or another. They cannot go on such a visit on foot. They will need to use vehicles.
"This practice is not exclusive to the national assembly. Members of the state houses of assembly also embark on such visits and they also require utility vehicles.
"Besides, our real aim was to patronise a car made in Nigeria, so that it would have some impact on the economy. It means that the manufacturer will employ more workers and produce more cars. Concerning the economic recession that you talked about, it means that the money will circulate within the country."
He added that at the end of the tenure of the lawmakers, they may decide to keep the vehicle after it has been valued and paid for.
Copyright 2018 TheCable. Permission to use quotations from this article is granted subject to appropriate credit being given to www.thecable.ng as the source.