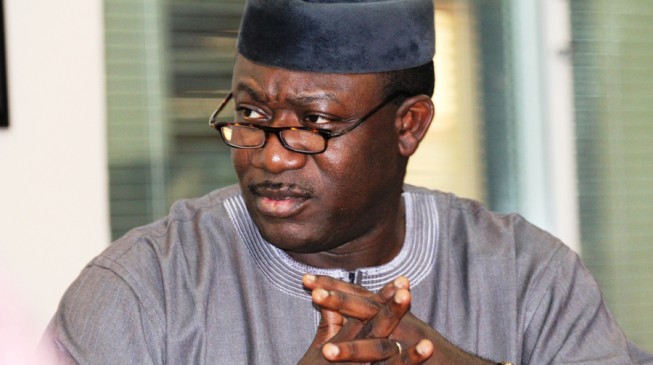 The senate has summoned Kayode Fayemi, minister of solid minerals, to provide updates on lead poisoning that affected 36 villages and communities in Zamfara state.
What is lead poisoning?
Lead poisoning occurs when you absorb too much lead by breathing or swallowing a substance with lead in it, such as paint, dust, water, or food. Lead can damage almost every organ system.
Fayemi is expected to brief the upper chamber of the legislature on how the ministry will protect residents of mining host communities (including Kogi, Niger and others) against lead poisoning and other environmental hazards.
This followed the resolution on a motion passed by Oluremi Tinubu, titled 'Update on lead poisoning in Zamfara and the need to prevent further propagation of the resources theory'
Tinubu, during the plenary session, said that Nigeria did not qualify as a mining state.
She said the 2016 gross domestic product (GDP) breakdown showed the mining sector's contribution to gross GDP as was poor.
"The nation's mining sector is almost redundant," she said.
"The minister of solid minerals, Dr. Fayemi, is working to resuscitate the sector, and the ministry has approved a mining roadmap."
Magnus Abe, another senator, who supported the motion, said the situation should be addressed promptly to avoid a repeat of the Niger Delta crisis.
"This is how the situation in the Niger Delta started and the communities paid for it, because there are no laws in the country governing mining of minerals," he said.
"We have to use this opportunity to set it right before it gets out of hand and before we have another Niger Delta situation in this country."
Ike Ekweremadu, deputy president of the senate, said the upper legislative chamber must live up to its mandate by putting things right.
"We are aware that a lot of illegal mining is going on and we must set things right," he said.
The ministry is also expected to provide updates on its mining roadmap and implementation framework.
Copyright 2018 TheCable. All rights reserved. This material, and other digital content on this website, may not be reproduced, published, broadcast, rewritten or redistributed in whole or in part without prior express written permission from TheCable.