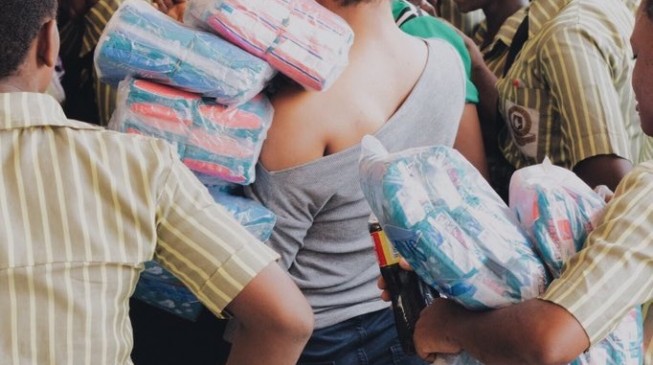 Young girls in six states across Nigeria will receive 330,000 sanitary pads in commiseration of the International Day of the girl-child.
The International Day of girl-child is celebrated on October 11 annually across the world.
The Aids Health Care Foundation (AHF), an NGO, told NAN that the distribution of the pads would be done in collaboration with the federal ministry of women affairs.
Steve Aborisade, advocacy and marketing manager of the foundation, said the beneficiary states are Benue, Kogi, Nassarawa, FCT, Cross river, and Anambra.
"In AHF, we believe in giving every child every means necessary to reach their great potentials. Most often young girls in Africa have to skip school and stay home simply because they cannot afford to buy sanitary pads during their menstrual periods," he said.
"Something so natural and integral to a growing woman's development should not be a barrier to her success or meant as an embarrassment or shame."
He said the empowerment of young girls would have a long-lasting impact on them in relation to their studies, health, and help reduce the risk of spreading HIV/AIDs in their communities.
Aborishade further urged the government at all levels to be committed and invest in the menstrual health of young girls in the country.
"The government can provide free sanitary pads to young girls in secondary schools across the country monthly. This is because girls especially in the rural communities, who cannot afford to buy sanitary pads, use alternatives such as wrappers and cotton wool which can cause them infection.
"Girls will shape the world of tomorrow; we all have obligation to give them confidence to succeed in building a better world."
Aborisade said one million sanitary pads have been donated by AHF to young girls in Nigeria, Uganda, and Zambia.
AHF, which has a presence in 36 countries, began its operation in Nigerian in 2011.
Copyright 2018 TheCable. Permission to use quotations from this article is granted subject to appropriate credit being given to www.thecable.ng as the source.