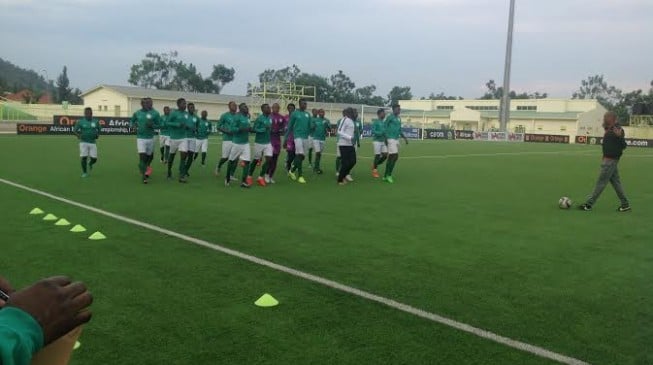 The West African Football Union has adjusted the fixtures of the 2017 WAFU Cup of Nations.
As a result of the adjustment, the Super Eagles will now play Mali's Aiglons on Thursday at the Cape Coast Stadium, no longer the Black Stars of Ghana.
Guinea's Syli Nationale will play the Black Stars in Thursday's second game, also at the same stadium.
On Saturday, the Super Eagles will tackle Guinea before Ghana and Mali will do battle later in the day.
The much-anticipated clash between heavyweight rivals Ghana and Nigeria will come up on Monday, September 18.
The second match of the day, between Mali and Guinea, will take place simultaneously at Ndoum Stadium.
2017 WAFU CUP OF NATIONS (REVISED FIXTURES)
THURSDAY, SEPTEMBER 14
Nigeria Vs Mali (15.00hrs)
Guinea Vs Ghana (18.00hrs)
SATURDAY, SEPTEMBER 16
Guinea Vs Nigeria (15.00hrs)
Ghana Vs Mali (18.00hrs)
MONDAY, SEPTEMBER 18
Guinea Vs Mali (18.00hrs)
Ghana Vs Nigeria (18.00hrs)
Copyright 2018 TheCable. Permission to use quotations from this article is granted subject to appropriate credit being given to www.thecable.ng as the source.