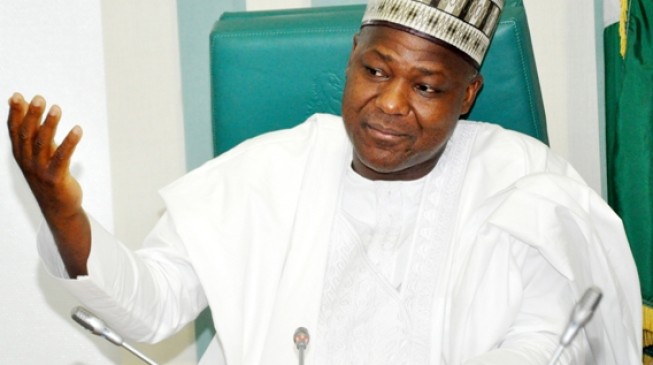 Yakubu Dogara, speaker of the house of representatives, says Nigeria loses an estimated sum of $1.5 billion to piracy monthly.
Dogara said this on Monday while opening a public hearing on the bill to amend the maritime operations coordinating board act.
The speaker said according to 2012 reports, the number of vessels attacked in the West African sub-region had reached a world record high.
He said the increasing attacks in the Gulf of Guinea has given countries in the sub-region a negative image.
"The increasing level of attacks and violence in the gulf of Guinea have given Nigeria and other countries in the sub-region very damaging and negative image in addition to an estimated monthly loss of $1.5 billion to the country," Dogara said.
"If we are to make any progress in this regard, we must as a matter of urgency and necessity, pass laws that will address insecurity in the sector especially piracy.
"The International Maritime Bureau, Oceans Beyond Piracy and the Maritime Piracy Humanitarian Response Program all reported in 2012 that the number of vessels attacked in the West African sub-region for which the Gulf of Guinea belongs had reached a world record high with about 1000 seafarers attacked in that year alone. This is said to be second only to attacks in south-east Asia.
"Between January and March 2016, several attacks were reported off Nigeria's coast. This was said to involve pirates stealing cargoes of crude oil and petroleum products. Reports had it that, no fewer than 44 ship crew members were abducted. In the first half of this year, about over 20 commercial vessels were attacked in Nigerian waters."
He said the only way to promote intra-African trade "in our water ways is to ensure safety and security of navigation in our waters".
The speaker said it was disturbing that pirate attacks in West Africa were said to be occurring in the country's territorial waters.
"Thus, the onus is on the Nigerian navy to stem the tide and secure our territorial waters, in cooperation with other agencies of government. However, in the absence of enabling laws that stipulate stiff penalties and adequate funding, the navy may not be able to perform this responsibility effectively and efficiently," he said.
"Therefore, the major component of this bill is the creation of the maritime security fund which will go a long way in providing the much needed fund that will empower the Navy to secure our waters as part of its primary responsibility.
"This is even necessitated by the fact that the Navy is not only manning Nigeria's territorial waters, but also have  sub-regional responsibility to patrol the joint development zone between Sao Tome and Principe and Nigeria, and the gulf of Guinea generally.
"However, whatever we do, especially with respect to setting up a maritime security fund should meet the test of constitutionality guiding our fiscal matters. It should also be consistent with existing laws except where we intend to specifically amend those laws to accommodate the important issues thrown up by this bill.
"In this regard, we must note that merchant shipping and security is internationally controlled under the international maritime organisation (IMO) and we should draw a fine line so as not to upset the existing international order."
Copyright 2018 TheCable. Permission to use quotations from this article is granted subject to appropriate credit being given to www.thecable.ng as the source.