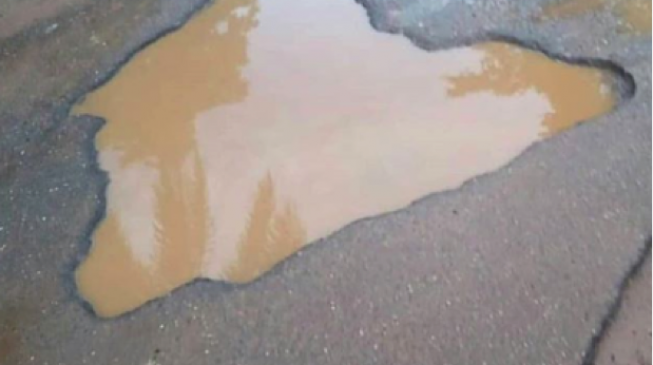 Here is a unique picture sourced from a Facebook page that goes by the name "Correct Bro". It is a made in Nigeria pothole, it is so unique that it gives an image of the map of Nigeria.  Even our potholes are in solidarity!
It was such a blessed sight that have been sent to remind us that it's not just insecurity that we suffer, every other thing seems to be dilapidating. No good roads, education is expensive and crappy. The only thing constant is our epileptic electricity.
Even countries like Ivory Coasts and Ghana enjoy 24 hours of electricity.
Niger and Benin Republics smile to the lights bulbs on a 24 hour basis – an electric power supply they depend on Nigeria to enjoy.
Internet connection is terrible – according to the New America's Open Technology Institute, Google Open Source Research and Princeton University's Planet Lab, Nigeria has the highest number of internet subscribers in Africa, but ranks 6th in terms of internet speed and efficiency behind Kenya, Morocco, South Africa, Tunisia and Magascar: Indeed an irony.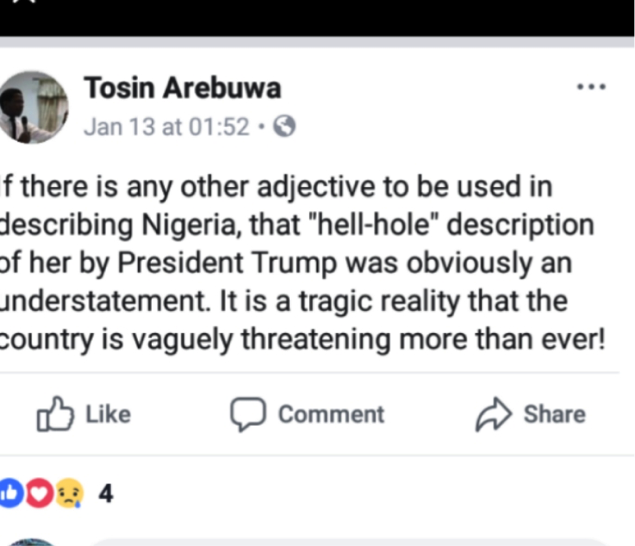 Our Airports are also a mess, not just them – the Airlines too, because our Infra-STRUCTURES communicate mediocrity all the time.

Social media has been an anchorage for citizens to hang their frustrations. Just last week , precisely the first week in July, passengers scheduled for a domestic flights from Abuja to Lagos got delayed several hours for no reason (some for as long as 12 hours).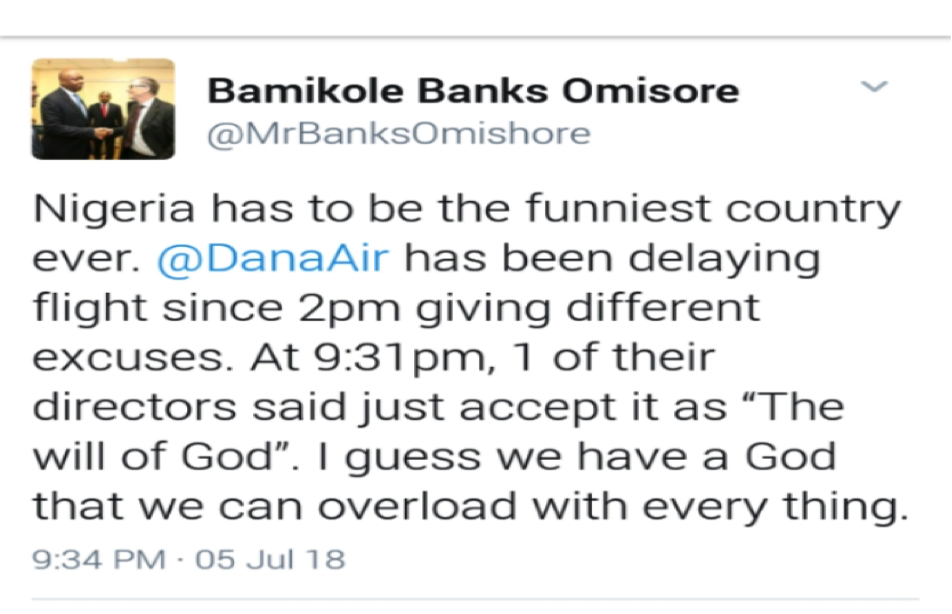 Given the "Walls of Jericho" that have barricaded many of the leaders away, victims of such ugly events take solace in social media – with the hope that their cries will reach the gods.
If there is such a thing as hell on earth, at present Nigeria seems to harbor the most heat!
Copyright 2018 TheCable. Permission to use quotations from this article is granted subject to appropriate credit being given to www.thecable.ng as the source.