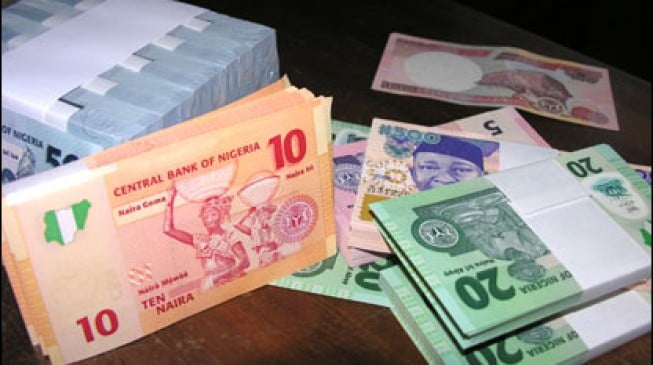 BY GODWIN EWULU
The year 2017 started on a very stormy note for the Nigerian economy; Inflation was at record high, unemployment was above a 10-year-high, food prices were spiraling, and of course, the country was in its worst recession in 29 years.
In the midst of all these President Muhammadu Buhari promised Nigerians that 2017 was going to be a time of recovery and definite growth, which would yield tangible results for every Nigerian.
"In 2017, we will focus on the rapid development of infrastructure, especially rail, roads and power. Efforts to fast-track the modernization of our railway system is a priority in the 2017 Budget. Nigerians will soon begin to see the tangible benefits in 2017.
"In order to restore growth, a key objective of the Federal Government will be to bring about stability and greater coherence between monetary, fiscal and trade policies while guaranteeing security for all."
The minister of finance, Kemi Adeosun, who clearly understood the challenges the country was facing at the time said "with everything still wrong with Nigeria the country still stands, imagine what will happen if Nigeria gets it right".
Adeosun added that it was time to reset the Nigerian economy for sustainable growth.
"What is remarkable, yet not as talked about, is the way we have worked so hard to exit the recession, reset the economy and reposition it for a brighter future for the present and future generations of Nigerians," she said.
"The Administration of President Muhammadu Buhari is laying the foundation for the kind of economic growth that makes a real impact in the lives of citizens."
By April 2017, the plan for growth and recovery was all set for implementation as President Muhammadu Buhari unveiled the economic recovery and growth plan (ERGP), which is expected to run from 2017 to 2020.
As expected, the plan met a lot of criticism, especially from those saying it was impossible to achieve the tall goals within the set time. Some critics at the time, called the plan DOA "dead on arrival".
The minister of finance, against all odds, was clear on one thing — Nigeria will get out of recession regardless of the state of oil prices.
Speaking to CNBC in April, she responded to one of the popular thoughts that Nigeria will get out of recession on the back of rising oil prices. Adeosun said "I'm not sure that I agree that OPEC is the reason that we will get out of recession. We will get out of recession because we are following the right type of policies. Our objective is not just to get out of recession, our objective is to grow and grow sustainably".
What ERGP Set out to do
The ambitious plan by the federal government sought to deliver on growth and recovery via five major pillars; Focus on tackling constraints to growth; Leverage the power of the private sector; Promote national cohesion and social inclusion; Allow markets to function; and Uphold core values around discipline, integrity, dignity of labour, social justice, religious tolerance, self-reliance and patriotism.
Its key deliverables were; to cut inflation to single digit by 2020, to achieve a top 100 ranking in the World Bank's Doing Business index by 2020 (up from the current ranking of 169), to raise oil production to 2.5 million barrels per day in 2020, to grow GDP by 7 percent in 2020, from -1.51 percent in 2016, to construct 2,700 housing units in the short-term to create 105,000 direct jobs a year and gradually increase to 10,000 housing units per annum by 2020.
Also, the plan seeks to drive food security by achieving self-sufficiency in tomato paste (in 2017), rice (in 2018) and wheat (in 2020); increase Nigeria's tax-to-GDP ratio; hit 10,000 megawatts of electricity by 2020, free the forex market, and create 15 million jobs by 2020.
What ERGP has achieved in 2017
Just how much of these tall ERGP deliveries has the federal government been able to achieve in 2017? The year still has a month to go, but the ERGP has made some giant stride, meeting up on virtually all of its targets.
The plan sought to cut inflation to 15.7 percent by the end of 2017, and down to 9.9 percent by 2020. By the time the plan was unveiled, inflation was above 18 percent, but as at October, 2017, inflation rate was now down to 15.9 percent — showing that the target will be met before the end of the year.
The foreign exchange market has also been liberalised, introducing the importer, exporter window, which allowed for massive inflow of forex, recovery of the Naira. The Naira which sold as high as 520 to the dollar now trades at 360 per dollar — even at the parallel market.
Forex reserves has grown by over $4 billion within the year, the highest in over two years. Ease of doing business also improved by 24 places, beating set targets. Power generation has spiked to over 7,000 megawatts, and job creation has been on the rise, as the country exited recession.
Asides getting Nigeria out of recession, the ERGP has delivered on all its monetary targets and virtually all its fiscal goals.
Ewulu can be reached via [email protected]
Copyright 2018 TheCable. All rights reserved. This material, and other digital content on this website, may not be reproduced, published, broadcast, rewritten or redistributed in whole or in part without prior express written permission from TheCable.