Nigeria, Africa's largest economy by Gross Domestic Product (GDP) size, is not among Africa's top 10 countries with high GDP per capita.
GDP per capital is a country's gross domestic product divided by its midyear population, really speaking about how much money is available to an individual in the country.
According to the International Monetary Fund, Seychelles, an island nation that records the smallest population in any of Africa's independent state, has the highest GDP per capita of any African economy, returning a figure of $15,400.
The IMF attributes this growth to the role of tourism in the country, highlighting a need for the much touted diversification of Nigeria's economy that is largely dependent on oil with prices that have crashed .
In second place is Equatorial Guinea, with large oil reserves, fertile lands and an equally small population.
Mauritius comes in third place.
The figures are still hazy for Nigeria, but per capita income lies at about $3203 for a GDP of $568.41 billion.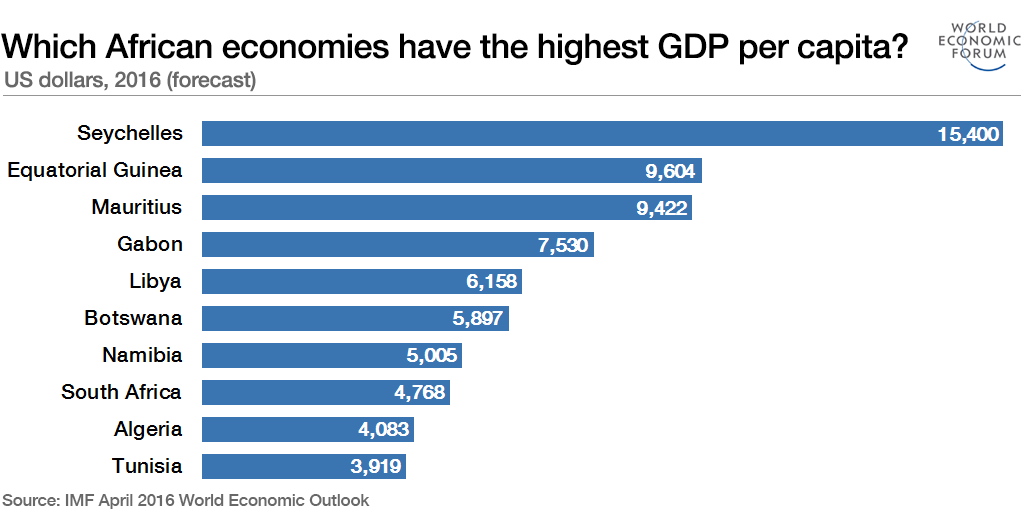 Copyright 2020 TheCable. All rights reserved. This material, and other digital content on this website, may not be reproduced, published, broadcast, rewritten or redistributed in whole or in part without prior express written permission from TheCable.