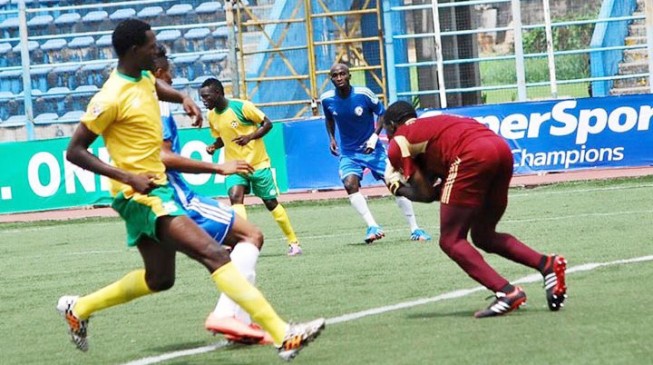 The League Management Company (LMC) has announced an incentive of N150,000 for the 'wonder goal of the week'.
LMC, organisers of the Nigeria Premier Football League (NPFL), has partnered with the Federal Inland Revenue Services (FIRS) to resuscitate the wonder goal award ahead of the second round of matches in the 2016/17 season.
Shehu Dikko, LMC chairman, said the relaunched initiative will now be known as the VAT wonder goal.
Dikko said it will serve also serves as a platform for educating the football community on the essence of paying Value Added Tax when they make purchases.
He noted that winners of the 'wonder goal of the week' will invest 50% of the N150,000 in a charity of their choice.
"Video of goals scored during a specific match day will be uploaded on the NPFL website, www.npfl.ng, facebook and youtube accounts for fans to vote the most exciting and intelligently executed goal," Dikko said.
"The player whose goal attracts the highest number of votes wins the award and will be presented monetary reward, 50% of which is to be invested in a charity of the player's choice within the city the club is located.
"The prize money has been increased by fifty percent from N100,000 to N150,000 out of which the player will invest N75,000 on the selected charity."
Copyright 2018 TheCable. Permission to use quotations from this article is granted subject to appropriate credit being given to www.thecable.ng as the source.