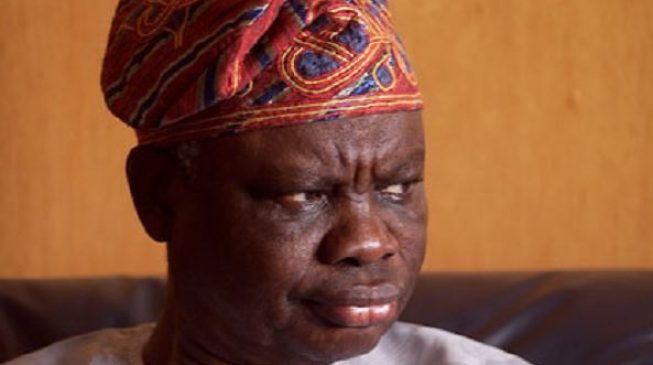 Death has robbed Nigeria of another bright mind and diplomatic star who, while in service, kept the country's flag flying high on the international scene.
Oluyemi Adeniji, a former minister of foreign affairs with over four decades of cognate experience in diplomacy, has joined former Vice-President Alex Ekwueme in the afterlife.
Dapo Fafowora, who heads an association of career ambassadors, served as bearer of the sad news of the demise of Adeniji, who spent the entirety of his career serving his country, continent and the world.
Diplomat par excellence
Regarded as a diplomat par excellence, Adeniji headed a number of delegations that helped restore Nigeria's credibility in the comity of nations. Between July 2003 and June 2006 when Adeniji headed Nigeria's foreign affairs ministry, he recorded a number of feats.
His active involvement in Nigeria's de-listing from the financial blacklist countries; strengthening of ties with regional blocs; increasing concerted actions by ECOWAS member-states; and formation of the African Strategic Peace Research Group earned him a place in the history books of Africa.
But Adeniji's rich history of service did not start there.
Over the course of his career, he served Nigeria and the international community in many strategic roles. He joined the foreign service in July 1960 and had a distinguished diplomatic career, serving as a minister in Nigeria's permanent mission to the UN, ambassador to Austria, Switzerland and France. He served in Nigerian embassies in Washington DC, Freetown and Accra. He was also a permanent representative to the UN office in Geneva and director-general of the ministry of foreign affairs.
After his retirement from service in 1991, he continued his activities in multilateral diplomacy at the OAU Conflict Resolution Mechanism, the UN Development Programme (UNDP) and the UN Educational, Scientific and Cultural Organisation (UNESCO).
He later served as the UN secretary-general's special representative for the UN Mission in the Central African Republic (MINURCA).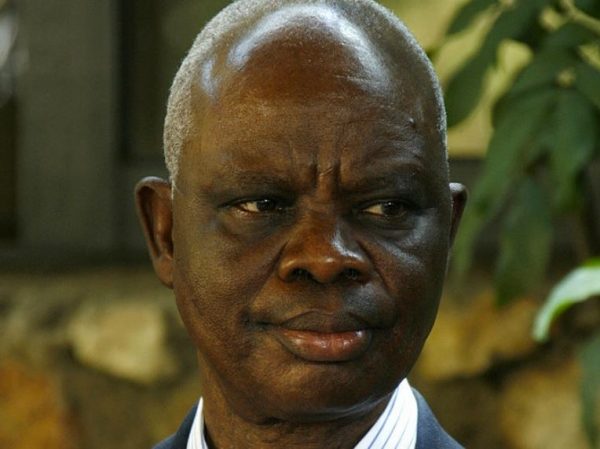 Speech 'too good' for Obasanjo
Adeniji is renowned for writing the famous 'Africa Has Come of Age' speech delivered by former military head of state, Murtala Mohammed, at an extraordinary meeting of the Organisation of African Unity in January 1976.
The diplomat had revealed that Obasanjo (then Mohammed's chief of staff) requested him to write the draft even when "I had nothing to do with OAU".
In an interview he granted to Temitope Kogbe, Adeniji narrated how he was contacted to pen the now-historic speech.
"I got a phone call from Obasanjo to come to Dodan Barracks and I went there; I didn't know what it was about. It was only when I got there that Obasanjo told me that he wanted a speech. I told him I had an appointment that day to go and discuss a building loan," he had recalled.
"So when I saw Murtala, he said, Nigeria has a manifest role to play in Africa. The summit was coming up and Nigeria had to play a major role, that's why we had to be well represented and to rally Africa round. He had some ideas of what he wanted Nigeria to say (about the situation there). And they had decided Nigeria will be represented at the summit and had received 3 or 4 drafts of speeches, but they were not, from his point of view, good enough. He wanted me to try my hand on a draft that Nigeria will deliver.
"I (later) took the draft to Obasanjo. The following day I got a call from Obasanjo's house saying Murtala wanted to see me. So I went to see him and Obasanjo said to me, 'Mr Adeniji you are depriving me of a trip to Addis.' I asked him how and he replied, 'the decision had been taken that I would go but when Murtala read your draft he said 'Obas this draft is too good for you to go and read, you won't place the right emphasis.'
"Obasanjo didn't know what he was talking about. He said: 'too good for me to read?' Murtala then asked him, 'you read the speech, what did you think?' Obasanjo replied, 'yes I read it, but it was like any other draft.' Murtala said, 'No, it was not like any other draft. This has a boom, punch. This is what I want to tell all these imperialists. And this is what I am going to say."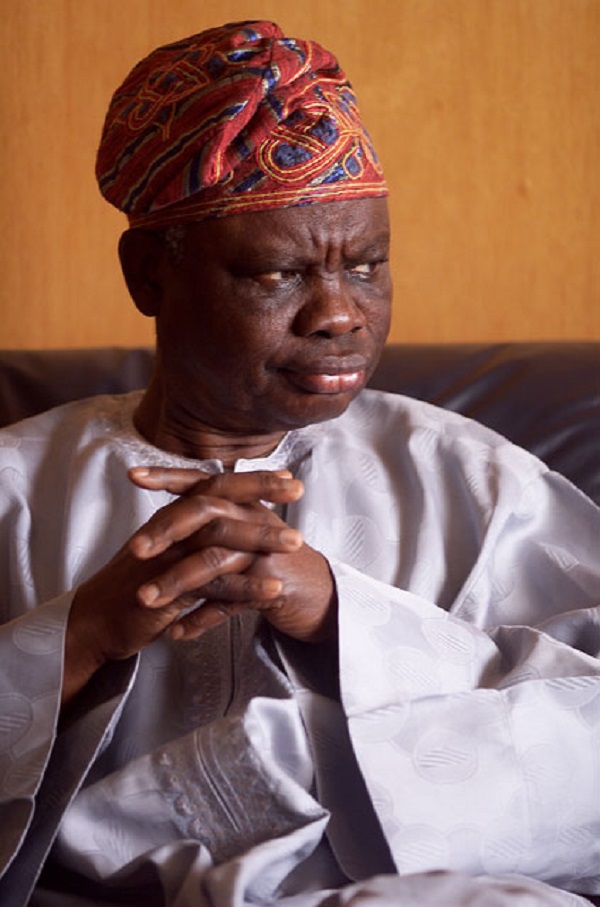 'Received dollar salaries' as minister
Adeniji, alongside Okonjo-Iweala, then minister of finance, was alleged to have received salaries in dollar-denominations while serving under former President Olusegun Obasanjo.
At the time, the report elicited a torrent of criticism from Nigerians, which culminated in a lawsuit filed by late human rights lawyer, Gani Fawehinmi, challenging the payment of dollar salaries.
Okonjo-Iweala and Adeniji were said to have been paid $247 000 and $120 000 respectively.
The dollar salaries were said to have been approved by the Obasanjo administration on the strength of their previous international jobs. The funds were reported to have come from a Department for International Development (DFID) trust fund managed by the UNDP.
Reacting to an enquiry by The Guardian, Gilbert Houngbo, head of UNDP's Africa Bureau, was quoted to have said: "The trust fund was not funded with UNDP money, but by the Nigerian government and one important national donor. The UNDP merely managed the fund, which had been set up for a temporary period and was then phased out."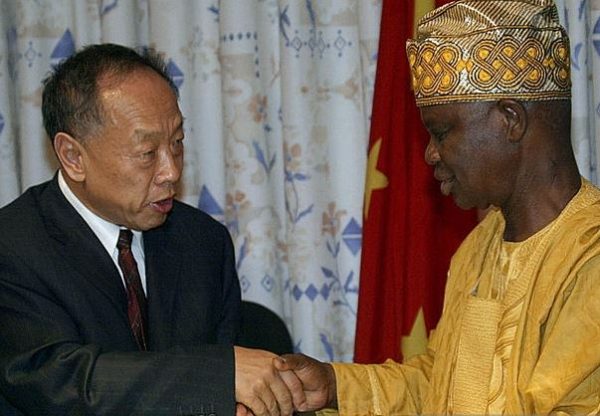 Enduring legacy of a sterling diplomat
During his time as the UN secretary-general's special representative for the United Nations Mission in the Central African Republic (MINURCA), Adeniji recorded various milestones and played a role in the country's stability.
Harping on MINURCA's accomplishments in an interview he granted the UN office for the coordination of humanitarian affairs, Adeniji said the mission "improved the security climate" in Bangui and the surrounding areas, "contributed immensely to the enhancement of the capacity of the national forces for law and order through its comprehensive programme of training for the Gendermarie and the police".
MINURCA, he had said, was instrumental in the successful elections held in the CAR between 1998 and 1999.
A recipient of the HLF-Emeka Anyaoku Life-Time Award as Nigeria's outstanding international icon, Adeniji, who was born in Ijebu-Ode, Ogun state, left the world at the age of 83.
As he embarks on his journey to the world beyond, one hopes Nigeria — a forgetful nation — will never forget Adeniji's attainment in diplomacy.
Copyright 2018 TheCable. All rights reserved. This material, and other digital content on this website, may not be reproduced, published, broadcast, rewritten or redistributed in whole or in part without prior express written permission from TheCable.