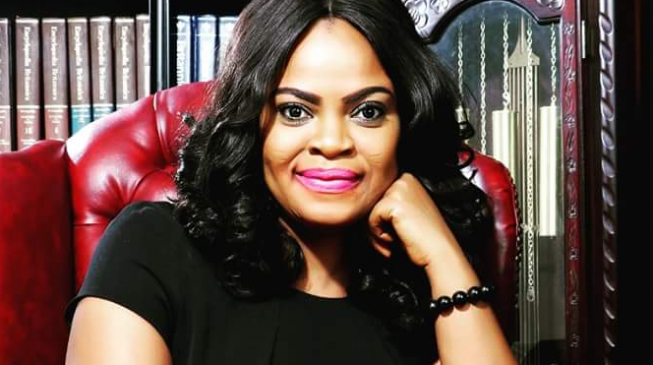 Sound from the loud speakers blared from a distance, as a mammoth crowd headed in the direction of a gigantic hall. Here, nobody had the time to size anyone else up, wondering what kind of car you came in. I watched, as a lanky – looking man in his mid- thirties, approached the entrance of the auditorium. "What solution did you come for?" the voice of an usher bellowed from the entrance of the venue as he directed people to different sections of the hall. "Visa sir," he replied.
The raw energy level and utter passion in the room was electrifying, devoid of finesse and full of fortitude. It was nothing compared to the usual cool conferences often graced by International speakers, that I was familiar with. It was interesting to watch, as participants shook all their body parts in a frenzy as various prayer points were raised. Soon I caught the buzz and blended in with the fast, furious and rhythmic motion in prayers.
Few hours later, in the room packed tight with bodies, I saw a variation of A4 sized brown envelopes in the air as prayer points for International businesses and open doors were raised. My guess was that various travel documents were enclosed in those carefully packaged envelopes. I couldn't help suspecting that perhaps, they had procured fraudulent documents to strengthen their chances of securing visas, while expecting that God would be merciful as always.
This ubiquitous suspicion, a peculiar trait that thrives among us is even stronger when hiring domestic staff popularly known as 'house helps', 'maids' and 'nannies'. Career women, now partakers in breadwinning are found to be massively involved in the employment of domestic staff in order to sustain their own paid employment.
These domestic staff are often referred to as a 'necessary evil' because of the various vices, this cadre of workforce are reported to engage in and the dangers they pose for children in the home and the society at large. This modern phenomenon has graduated to a level where the elites in some circles have resorted to hiring Peruvian, Brazilian and Indonesian nannies. Apart from bestowing prestige for employing foreign maids at home, the other reason often given for employing foreign domestic servants is that they teach children better English. It shows 'serious levels' too.
Talking about 'levels', at a recent gathering of women, where a conversation about the best schools in town for children soon turned into the best brand of products for kids, one of the woman said" I import all my baby products and clothes from America, including their diapers."  I watched as most of the women nodded their head in affirmation and squealed with excitement in poorly mixed Nigerian-American accents, as if they never wore fairly used 'Okrika' in their lifetime.
I couldn't be more grateful for the Nigerian fashion industry that has evolved over the years with the Aso-ebi and event planning business. The online lifestyle blogs, and the influx of tailors, now proudly associated as 'designers' is also a proof of this thriving industry Our exquisite 'Aso Oke' fabric is highly coveted by most foreigners and a great export commodity. However, the grounded textile production warehouses which have been mostly converted to worship centres would be topic for another day.
As budding teenagers full of ambitions, Stella and I paid regular visits to Tejuosho market for choice 'okrika' clothes. It was common to see customers combing through the piles of second-hand clothes and shoes in the side stalls of the popular market. After finding and trying on the best pieces by the railway side, we would haggle tirelessly with the traders, often Igbo men. Chiboy who lived two houses away from us in the same vicinity also had his secluded spot by the rails.
He often assisted by taking us round to get the best deals of 'grade 1 Okrika' for parties. That was before he relocated to South Africa. He had gathered several work experiences as a bricklayer, electrician and later as a plumber, a skill which he abandoned after he was arrested by an irate client for a poorly done plumbing job. Chiboy would later own up that he did not complete his apprenticeship with his 'Master'.
I've also had my fair share of unsatisfactory services from our local artisans. The complementary card carrying and polished artisan I recently hired to build my furniture, also could not deliver a good job. Leaving most elites with no choice other than, importing Ghanaians and Italians for their wood work and tile finishing's. This challenge made me consider the idea of developing a central online platform/ mobile app that would revolutionize the artisan industry in Nigeria, but I never pulled the idea through.
These experiences clearly reveal the need for a high-quality workforce. Studies reveal that the Japanese workforce are one of the most educated, trained and diligent in the world- the core strengths of the Japanese economy. This culture of excellence is what I suspect has contributed to the high reputation of the Japanese brand and products.
Our competitiveness should be on the quality of our human resource. A pervasive culture of excellence and work ethic is what we need to imbibe. Every Nigerian worker, whether a civil servant, artisan or nanny, no matter his or her job description, can strive for excellence.
Ify Oluku is the corporate communications manager at the Rock Foundation
Copyright 2018 TheCable. Permission to use quotations from this article is granted subject to appropriate credit being given to www.thecable.ng as the source.