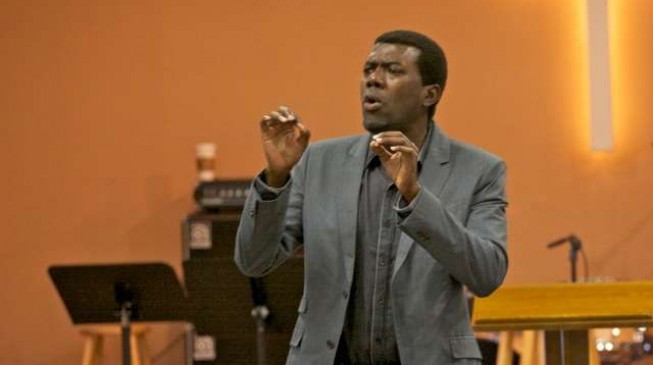 Reno Omokri, spokesman to ex-President Goodluck Jonathan, has denied claims that Jonathan's administration wasted electricity funds to the tune of N11 trillion alongside preceding administrations.
He said this while reacting to a report by the Socio-Economic Rights and Accountability Project (SERAP) which accused Jonathan and his predecessors — former presidents Olusegun Obasanjo and Umaru Musa Yar'Adua — of squandering electricity funds.
SERAP had, in the report, said the N11 trillion "financial loss" comprises public funds, private equity and social investment (or divestments) in the power sector during their administrations.
But in a statement issued on Thursday, Omokri described the SERAP report as "the fruit of a lazy research".
He said the budget of the ministry of power under Jonathan was not up to N400 billion.
Omokri also said contrary to allegations raised in the report, the former president generated money for Nigeria through the privatisation of the country's power sector.
"Former President Jonathan could not have wasted ₦11 trillion or any other amounts of money for the simple reason that he was the Nigerian President who privatised the power sector beginning on August 26, 2010, when he launched the roadmap to power sector reforms and culminating on October 16, 2012 when the winning bids were announced for the sale of power generating and distributing companies," the statement read.
"SERAP may do well to remember that on Monday the 30th of September 2013, at the Aso Rock Presidential Villa, Former President Jonathan successfully handed over the bulk of Nigeria's Power Infrastructure to successful private sector bidders after they had made payments for the assets they acquired.
"In total, the Power Holding Company of Nigeria was split into six generation and 11 distribution firms, all sold separately, for about $2.5 billion for which the Jonathan administration received much deserved praise.
"In fact, rather than wasting money, the Jonathan administration generated money for the federation from the sale of these assets which were seen to be transparent and followed global best practices.
"Between May 6th 2010 when he was first sworn in as president to May 29, 2015 when he handed over power, the budget for the ministry of power under Dr. Jonathan was not up to ₦400 billion in total for the simple reason that his administration had succeeded in transferring most of Nigeria's power assets, liabilities and personnel from the public sector to the private sector.
"As such, it is evidently clear that any allegations that the Jonathan government wasted trillions is not a well-thought out allegation at best and is a figment of the imagination of the makers at worse."
Copyright 2018 TheCable. Permission to use quotations from this article is granted subject to appropriate credit being given to www.thecable.ng as the source.