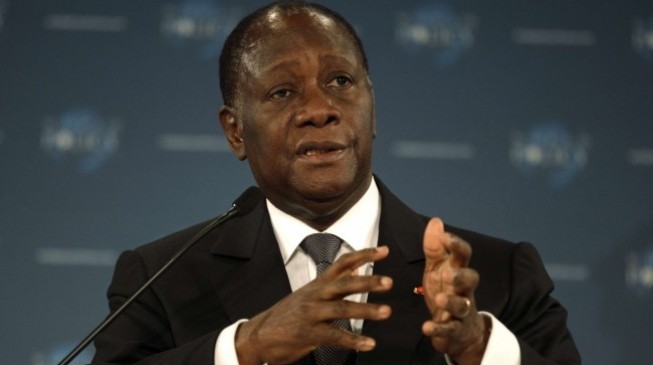 President Alassane Ouattara of Cote d'Ivoire issued three decrees late on Monday firing military and police chiefs to appease restive soldiers.
Those sacked are Soumaila Bakayoko, army chief; Gervais Kouassi, chief commander of the gendarmerie; and Bredou Mbia, national police inspector-general.
"The President of the Republic, the Army Commander-in-Chief, thanks Generals Soumaila Bakayoko, Gervais Kouassi and Bredou Mbia for their services to the nation," Amadou Gon Coulibaly, permanent secretary of the government, said.
The discharged generals were expected to retire in December 2015, but have been granted an extension of service, due to their recent promotion to higher ranks.
Their sacking occurred 48 hours after a wave of mutinies within the army that shook several cities of the country.
To convince the angered soldiers to go back to their barracks, Ouattara accepted to take their demands into consideration.
Copyright 2018 TheCable. Permission to use quotations from this article is granted subject to appropriate credit being given to www.thecable.ng as the source.