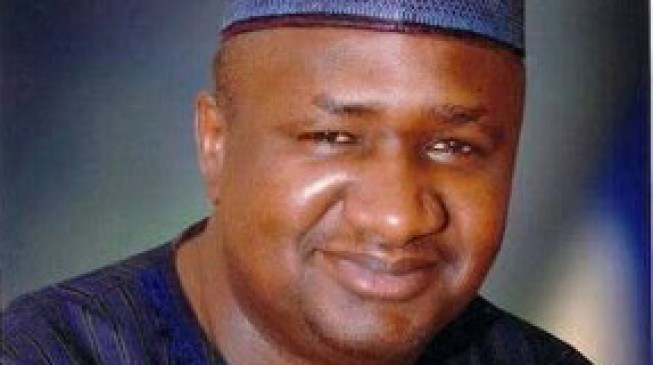 The Peoples Democratic Party (PDP) has described the All Progressives Congress (APC) as untrustworthy over the alleged attempt to reduce the age of Ibrahim Dasuki Jalo (pictured), its newly-elected youth leader, by 10 years.
The election of Jalo at the national convention of APC on June 14 had drawn criticism from different quarters, but national publicity secretary of APC, Lai Mohammed has claimed that there is a deliberate plot to mislead the public by adding 10 years to Jalo's age.
"We have been able to confirm that the APC Youth Leader-Elect, Dasuki Jallo Waziri, was actually born on the April 13, 1971, and that puts his age at 43 and not 49, 52 or 53 as is being falsely circulated," Mohammed said.
He defended Jalo's appointment, saying the opposition party leadership would continue to listen to the voices of concern by the teeming youths.
But Olisa Metuh, PDP's national publicity secretary, described the statement as untrue, maintaining that there is evidence to prove otherwise.
"It is disheartening that the APC has refused to shed its unnecessary penchant for lies even in the face of overwhelming evidence to the contrary," Metuh said in a statement.
"It is public knowledge that Ibrahim Dasuki Jalo contested the Gombe/Kwame/Funakaye federal constituency seat in the house of representatives in 2011, during which he declared his age to be 49 years. The records are there and they speak for themselves.
"If Ibrahim Dasuki Jalo was 49 years in 2011, it naturally follows that he is 52 at present for which he should be grateful to God. It is therefore clear that the statement by the APC declaring him to be 43 years is false."
Metuh, who said there was nothing wrong with the decision of the party not to have chosen a younger person, expressed shock over the attempt to mislead Nigerians. He described the party as one lacking integrity.
"Whilst we concede that the APC has the right to select a person of any age for any position within their fold, including a man of 52 as national youth leader, we are however shocked that they chose to lie over an issue as ordinary as the age of a national officer," Metuh said.
"In lying over the age of its national officer, APC has shown that it has little regard for integrity and that its statements cannot be trusted."
PDP advised the APC to imbibe the culture of integrity and state the correct situation at all times.
Copyright 2018 TheCable. All rights reserved. This material, and other digital content on this website, may not be reproduced, published, broadcast, rewritten or redistributed in whole or in part without prior express written permission from TheCable.