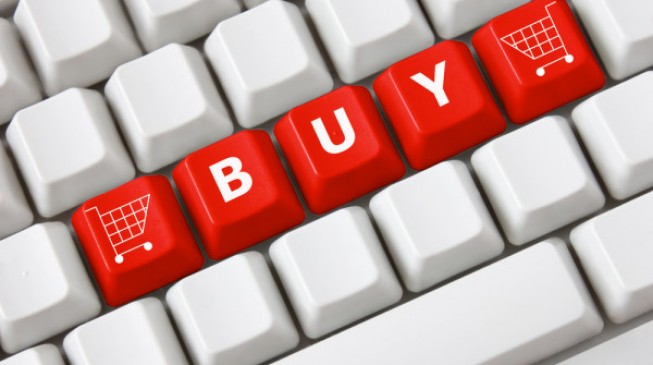 At least $2m worth of transactions per week and close to $1.3bn are spent on Nigeria's e-commerce terrain monthly, thanks to the increasing purchasing power of the Nigerian middle class.
According to a recent survey by Philips Consulting, a business management and consulting firm in Nigeria, 38 per cent of Nigerians who make up the growing middle class in Nigeria prefers to buy products through the Internet.
This is testament to the increasing acceptance of the cashless policy initiated by the Central Bank of Nigeria (CBN) to aid financial inclusion and reduce cash-based transaction in the country.
Commenting on the result of the survey, managing director of Kaymu.com Nigeria, Evangeline Wiles said: "Economic growth has led to a strong increase in the middle class, and these powerful groups of consumers are demanding quality goods and services.
"They are becoming the foundation of a market-oriented economy and contributing to continued economic growth and social development," she added.
Middle class, according to economists, are individuals or households that fall between the 20th and 80th percentile of the consumption distribution or between 0.75 and 1.25 times the median per capita income.
The African Development Bank (AfDB) defines them as people whose daily consumption is between US$2 and US$20 (in 2005 PPP) daily.
The definition is based on the average cost of living of about 1 billion people on the continent. The sector of the population spending between $2 to $4 a day is considered as the 'floating class', vulnerable enough to slip back to poverty. The remaining population earning between $4 and $20 a day is categorised as the 'stable' middle class.
The middle class is the key to sustaining economic and social development in a region and country.
"An economy without a mass group of consumers as its foundation cannot be sustained in the long run," Wiles said.
Online marketing offers a level playing ground for large businesses as well as small and medium scale businesses to operate in the global market place, and for regional businesses and communities to participate in social economic and cultural networks across the globe.
Although the growth of the country's e-commerce space was down largely to the middle class of the economy, the low-income group is also a potential target for business investors and mass products.
Online transactions in Africa's largest economy is expected to reach N1 trillion ($6.2 billion) by the end of 2014.
Copyright 2017 TheCable. Permission to use quotations from this article is granted subject to appropriate credit being given to www.thecable.ng as the source.