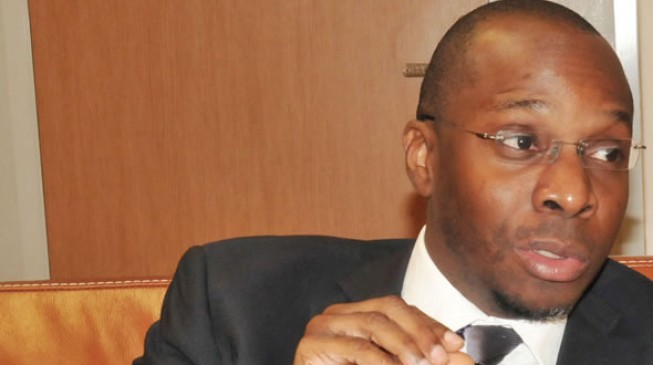 Yemi Kale, statistician general of the federation, says there is a likelihood that Nigeria's economic recession ended in the second quarter of 2017.
In an interview with Bloomberg, Kale made it clear that he was not sure because all the numbers had not been collated.
"Intuitively, we might be getting out of recession in the second quarter, but I can't say until all the numbers are in.
"If it doesn't happen in the second quarter, it will be a much more reduced negative, and it will definitely happen in the third quarter unless we have a new round of shocks in the later weeks."
In economic terms, a quarter comprises of three months.
At a meeting of the bankers' committee of the Central Bank of Nigeria (CBN) and other financial institutions on Thursday, stakeholders said the economy emerged out of recession as far back as the second quarter of 2017.
Ahmed Abdullahi, director, banking supervision of the CBN, said bankers have noted a turnaround in the economy.
"The bankers committee noted the turnaround in the economy regarding the progress that has been made in getting the economy out of recession," he said.
"We have strong belief that the second quarter of the year may have seen the economy emerging out of recession."
He said the growth recorded in the major non-oil sectors have influenced beliefs that recession ended in the second quarter.
"This is a welcome development because it is going to have a rob-on effect on the banking sector and other sectors of the economy generally and the bankers committee generally expressed its delight with this development in the economy," he said.
"We await the numbers from the NBS but there is this strong belief and a number of other reasons as well. If you look at the confidence in the economy, if you look at the upsurge in the capital market, stability of the forex market, you will know that a lot of efforts have been made in getting the economy out of recession."
In June, the economy contracted for the fifth consecutive time in 2017 and inflation rate was put at 16.01%.
Copyright 2018 TheCable. Permission to use quotations from this article is granted subject to appropriate credit being given to www.thecable.ng as the source.